LG calls own Optimus 2X Ice Cream Sandwich denial "rumors"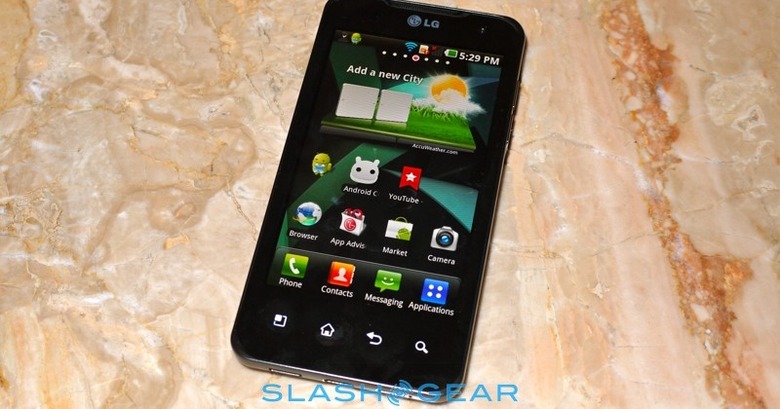 LG has backtracked on its suggestions that the LG Optimus 2X will not get an official upgrade to Android 4.0 Ice Cream Sandwich, with the company saying it "firmly denies the rumors" despite the original source being its own Indian Facebook team. According to LG's new statement, the company "is currently in the process of planning the ICS OS update for the LG Optimus 2X" but will only release an official timescale once Google has allowed it access to Android 4.0.

Controversy began back in October, when LG's Indian Facebook team apparently confirmed that the Optimus 2X would not be in line for Ice Cream Sandwich after a question from a user. The news prompted a firestorm of anti-LG feeling, with users – many still waiting on an official Gingerbread update for the Optimus 2X – loudly announcing their intention not to buy any of the company's devices in the future.
What's unclear at this stage is whether LG will, indeed, deliver on an ICS update. "In the process of planning" isn't necessarily the same thing as "guaranteeing to release" and LG may well be seeking to stem the tide of bad publicity more than anything.
Still, if Ice Cream Sandwich for the Optimus 2X is forthcoming, it wouldn't be the first time we'd seen a turnaround on Android updates in the face of public outcry. HTC backtracked on its decision not to offer Gingerbread on the HTC Desire earlier this year, eventually delivering a heavily modified ROM that could work within the confines of the smartphone's hardware limitations.
We're reaching out to LG to see if it can clarify the matter any further.
LG Official Statement:
LG firmly denies the rumors that claim LG will not be providing the Ice Cream Sandwich (ICS) OS update for the LG Optimus 2X. These rumors are NOT true. LG is currently in the process of planning the ICS OS update for the LG Optimus 2X as well as other LG high-end smartphones. Detailed information on the ICS OS update schedule for specific models will be announced, once the ICS OS is publicly released by Google. Please stay tuned for more updates from LG.
[Thanks Alec!]