Apple announces new iPod touch with Retina Display, Face Time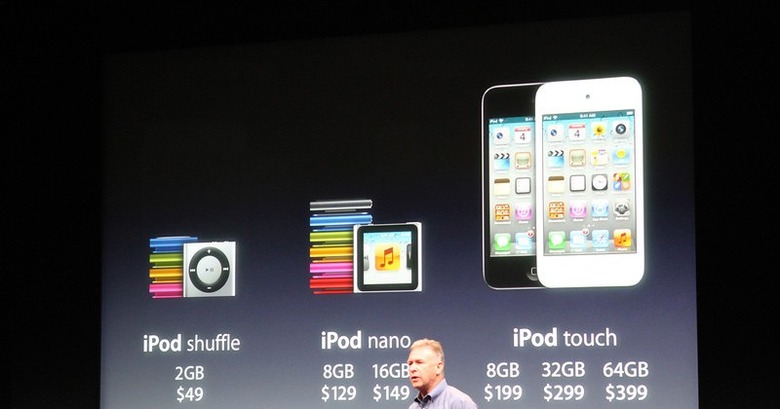 Apple revealed hardware updates for its iPod shuffle,
, and iPod touch, but missing again is the iPod classic. The rumored capacity upgrade didn't pan out and it's not all too surprising with the popularity of the iPod touch and Apple shifting to the iCloud.
The updated iPod touch features an ultra thin design, Apple's super dense pixel Retina Display, FaceTime, and HD video recording. Not only is it good for music listening, it's being touted by Apple as the number one portable gaming device. It will offer many of the new iOS 5 features including iMessage and the Game Center as well as connection to the iCloud.
The new iPod touch comes in white and black and is priced at $199 for the 8GB model, $299 for the 32GB, and $399 for the 64GB. The devices will be available starting October 12. A new iPod shuffle was also briefly mentioned to be priced at $49 with a 2GB capacity.