Apple unveils new iPod nano, most affordable yet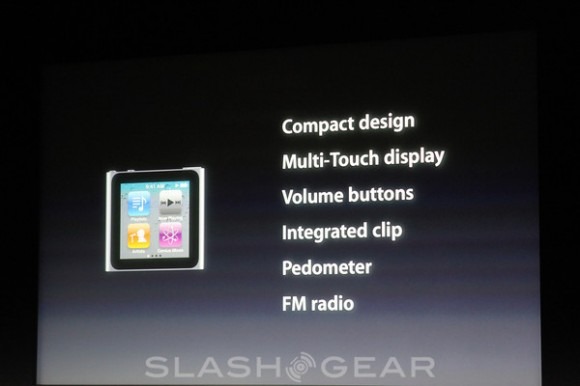 Apple just unveiled a new iPod nano at its Let's Talk iPhone event. The company is touting the device as the most affordable nano ever and it's definitely taking it beyond enjoying music. The new iPod nano integrates Nike+ with a slew of new fitness features rolled in.
The new iPod features an improved navigation interface. It's now easier to use and instead of having a grid of icons, you now swipe from app icon to icon. It's integrated Nike+ feaeture lets you track your walking and running metrics and doesn't require any additional adapters.
There's also plenty of ways to customize your iPod nano, say, onto a watch strap with various customized clock faces. There are now 16 new clock faces to choose from, including one with Mickey Mouse. These new nanos retail for $129 for the 8GB model and $149 for 16GB model and are available today.