BUILD 2014 day one: Cortana, Universal apps, Windows 8.1 Update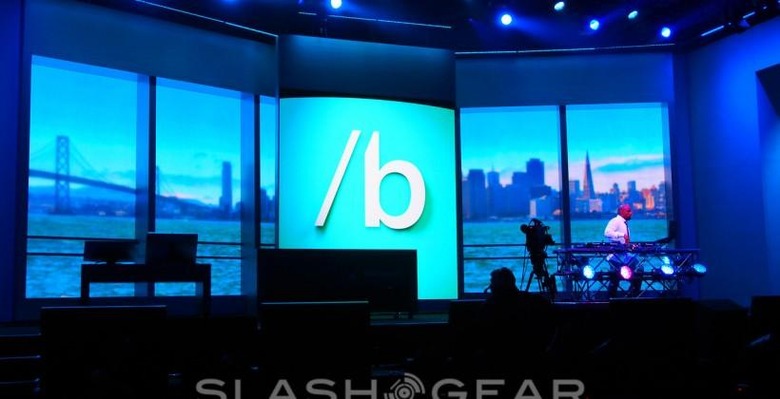 Microsoft brought on well over two hours of content to the public this week on the first day of BUILD 2014, the company's developer conference. Here we learned about Windows 8.1 Update, Windows Phone 8.1, and Universal Windows Apps. We also got our first glimpse of Microsoft's natural language personal assistant, Cortana.
We got a glimpse of two new partners for Windows Phone with the dawn of Windows Phone 8.1 to start the party off right. Joe Belfiore detailed both a new Action Center and Start Screen for Windows Phone 8.1, these just two of the numerous updates coming to Windows Phone 8.1 this summer.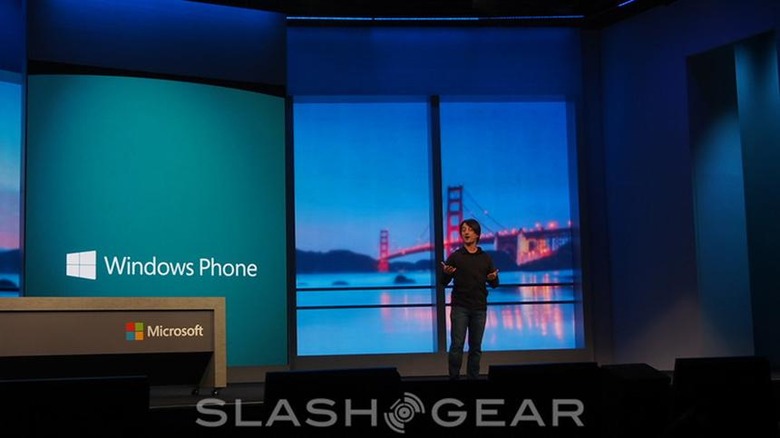 Cortana was introduced for Windows Phone. This personal assistant will take over the search function of Windows Phone 8.1 and will work with built-in apps as well as 3rd-party apps.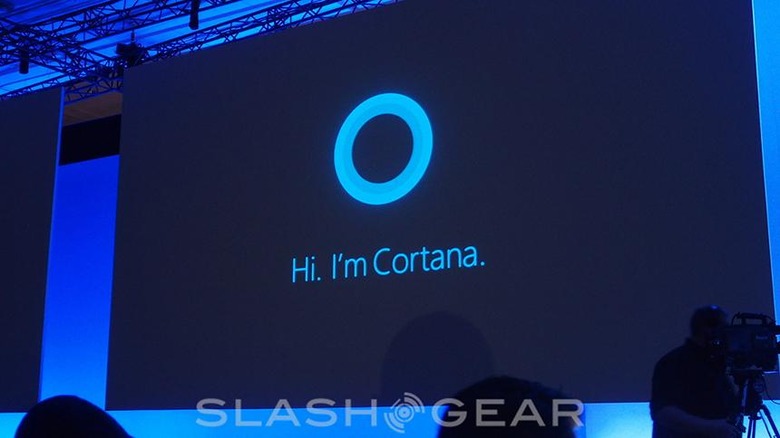 Cortana will be launching in Beta mode for Windows Phone 8.1 this summer. Until then you'll just have to watch demonstration videos like the one we've got here.
Inside Windows Phone 8.1 you'll also find features such as Wi-fi Sense. This system will allow you to drop your mobile data bill a bit, they say, as your device will constantly attach to open Wi-fi networks automatically. Windows Phone 8.1 will be launching later this month.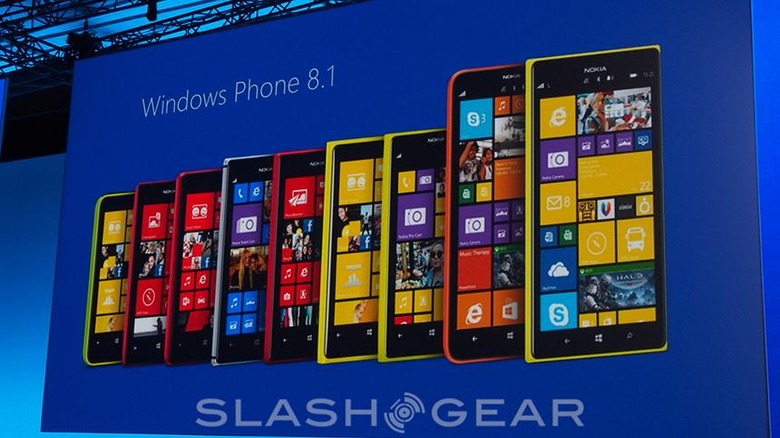 Nokia's own Stephen Elop stepped onstage to let it be known that all Lumia Windows Phone 8 devices would be getting Windows Phone 8.1 this summer. Elop also showed off the new Nokia Lumia 630 and T-Mobile/MetroPCS' 635 as well as the Nokia Lumia 930.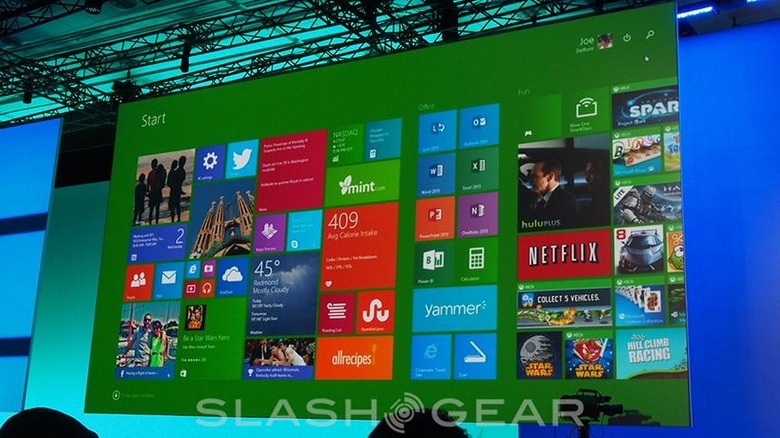 Microsoft told developers to "become mouse and keyboard friendly."
Universal Windows apps were introduced. In the notion of Universal Windows apps is a major change in the way you'll purchase apps – one purchase of an app will mean that (where applicable) you'll also be able to download that app on your other devices, both cross-device and cross-OS. Universal Windows apps will work with Windows 8.1, Windows Phone 8.1, and Xbox One.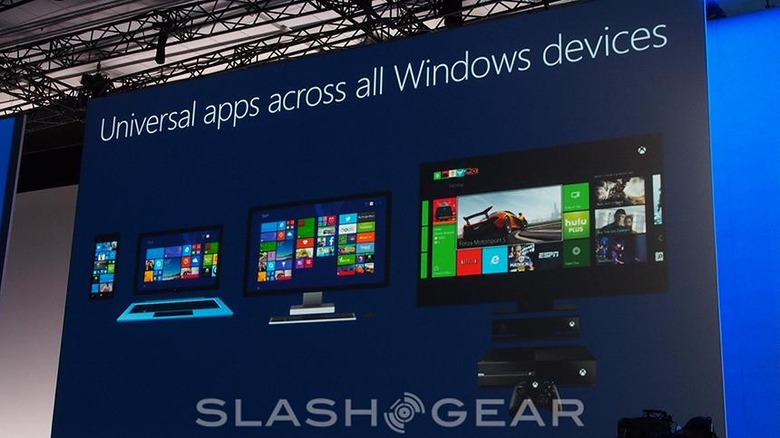 To drive the point home about developers pushing their apps cross-platform, Microsoft gave away an Xbox One as well as a $500 Microsoft Store gift card good towards any device.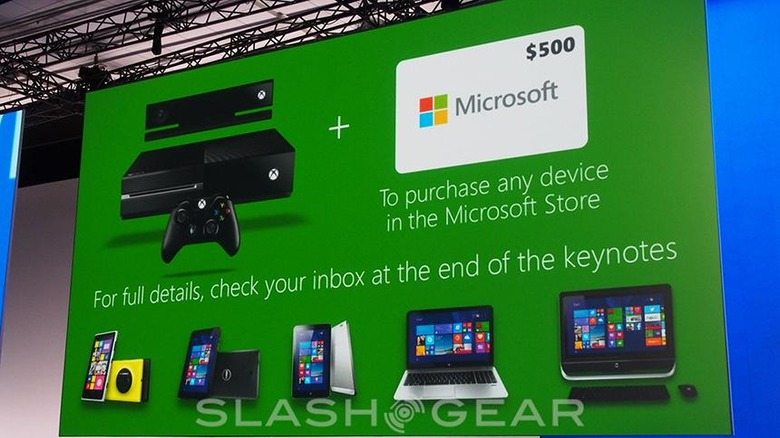 Microsoft also detailed the next generation in touchscreen interface-aimed Office software. This includes multiple devices uniquely and will work on far more displays than ever before.
The non-Xbox Kinect, aka the Kinect v2 for Windows, was detailed far more than it'd been this past month. This device still has no release date, but you can safely assume it'll be some time this summer.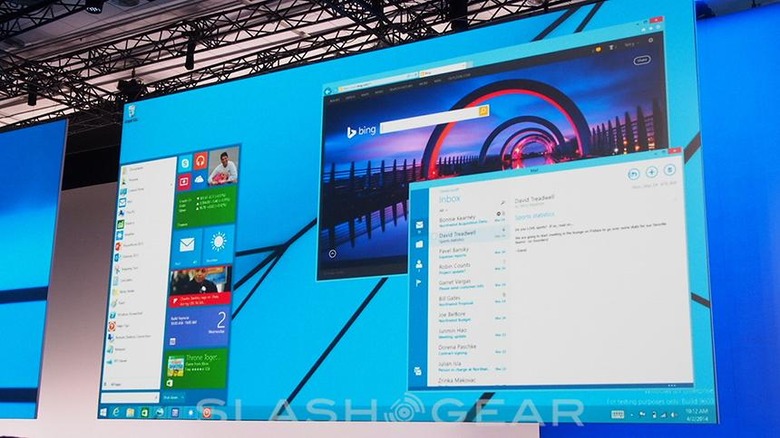 The Windows 8.1 Update was given a few more details including the addition of Live Tiles to the Start Menu. The full Windows 8.1 Update will be released in full on April 8th – stick around and see our full first-impressions soon!