Cortana will launch as beta on Windows Phone 8.1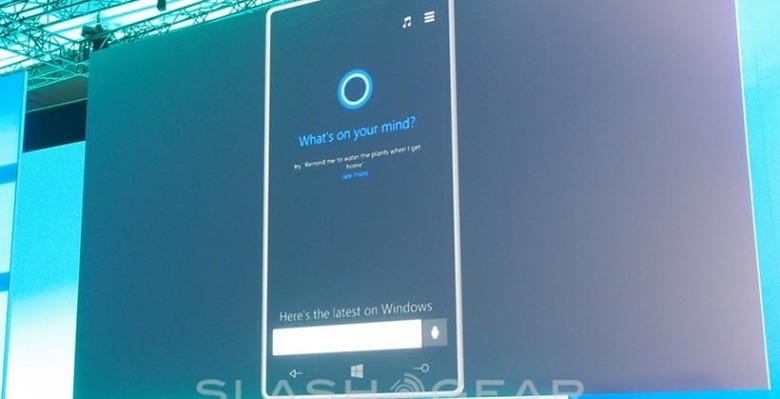 Cortana, Microsoft's personal voice assistant, will launch as a beta product for Windows Phone 8.1. The Siri-esque digital assistant will join Microsoft's new Action Center on the upcoming Windows Phone release, which may arrive this month. With some app functionality built in as well as search, Cortana may make the Windows Phone platform attractive to a wider audience.
With the likes of Twitter and Facebook working with the new search feature, Cortana's social aim is clear. Giving a command like "make a new tweet" will of course bring up Twitter, but she's no social butterfly. Cortana is powered by Bing, and will likely perform many of the Google Now and Siri functions we hold so dear.
Like Google Now and Siri, Cortana replaces the search function on your Windows Phone. There is a Cortana app that sits on the home screen, and it can be reached from the search button as well. Cortana also listens in on what you have to say when you press the button, but won't have an "always on" feature like we see with Google Now on some Android devices.
For a beta product, Cortana is already looking pretty good. The real test is how well Bing results stack up to Google or Yahoo. It's unlikely Microsoft will ever let us decide to use another, just as Google doesn't allow for a different search on their devices. Developers are getting their hands on it starting today, so we'll see what comes of it when officially released with the next WP iteration.