Windows Phone 8.1 release hits Lumia devices this summer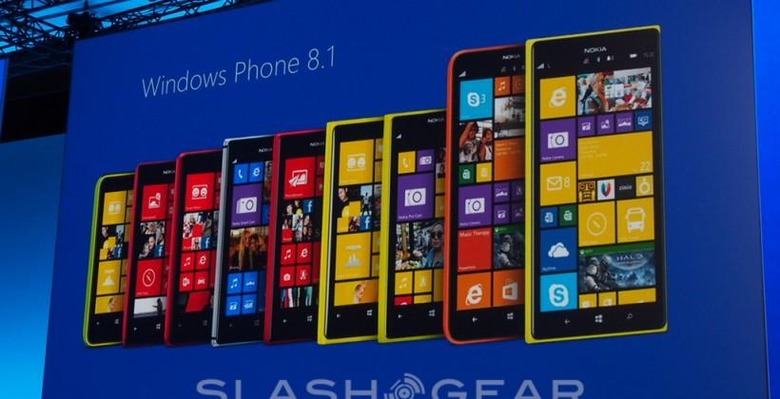 In an effort to make certain the owners of Nokia Lumia devices were overjoyed with their continued support of the Windows Phone ecosystem this week, Stephen Elop stepped onstage at BUILD 2014. There he suggested that "all Lumia Windows Phone 8 devices" will be getting Windows 8.1 over-the-air this summer.
This means that – as far as we know – the entire Nokia Lumia line that's already working with Windows Phone 8 will be eligible for update. Updates will come automatically "this summer" to devices in an OTA. This means you'll not have to go clicking endlessly in settings to get the update, as it were.
Elop went on to reveal that "hopefully in a few days or weeks those of us at Nokia will be joining Microsoft." Elop's role has been confirmed earlier this week, but the company is still not entirely officially a part of Microsoft as of yet.
"In addition, T-Mobile US announced that, starting this summer, the Windows Phone 8.1 update will also be available for T-Mobile's Nokia Lumia 521 and Nokia Lumia 925 owners, as well as for MetroPCS customers who own the Nokia Lumia 521." – T-Mobile, MetroPCS
It was also revealed that the Lumia 1520 would get a new bright green color, and that the Nokia Lumia 930 would be going global in June, starting in Europe. The Lumia Icon will remain "the focus" for the United States.