Windows Phone 8.1 Wi-Fi Sense aims to douse mobile data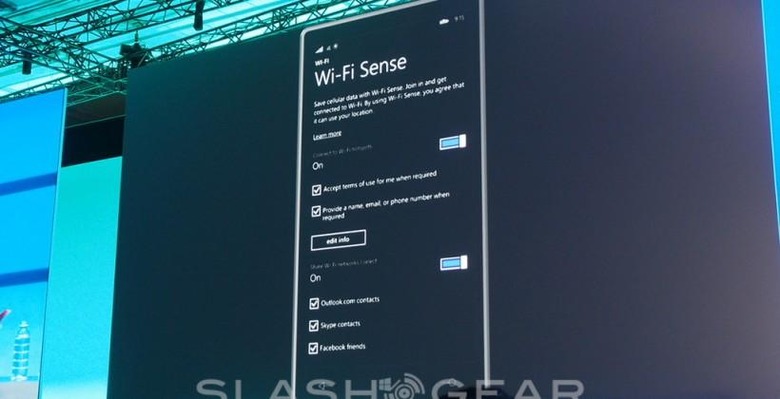 There's a new feature launching with Windows Phone 8.1 called Wi-Fi Sense. This feature has been put in place by Microsoft and detailed this week at BUILD 2014 to be a means of making your cellular data bill go down with Wi-Fi utilization.
With Wi-Fi Sense, users are pushed to "take advantage of great Wi-Fi networks" instead of constantly using their mobile data (which costs cash). Wi-Fi sense will watch out for free hotspots near your location without major battery drain – a problem with current Wi-Fi searching ways and means.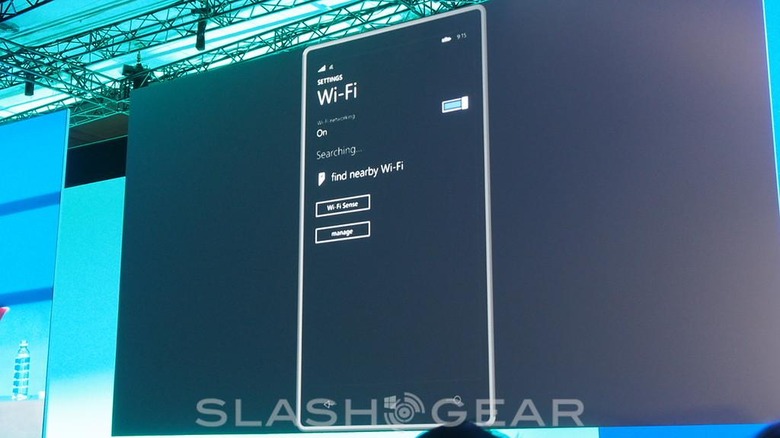 Wi-Fi Sense also works with personal networks. Instead of just working with free public networks, Microsoft suggests that they'll "take advantage of Windows Phone's personal nature." With this feature, you will be able to "securely share your own Wi-Fi passwords with your friends" in as easy and safe a manner as possible.
We'll be waiting for more information on Wi-Fi Sense as it's launched later this year. It'll be interesting to see how we'll be able to share passwords for our own networks through Windows Phone 8.1 without also sharing them with the public. Sooner than later we shall know!