Kinect v2 for Windows detailed: 1080p, broader field-of-view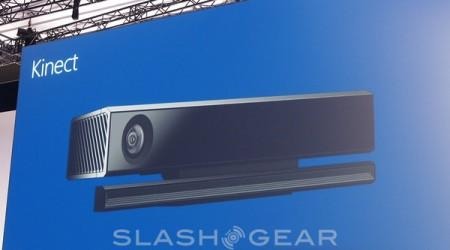 At BUILD 2014, Microsoft has laid the groundwork for some future products and services, most of which are coming relatively soon. One that may not be hitting us in the next month or two is the next version of Kinect. The new Kinect will bring many new features to the fold, and could signal a new way we'll interact with our PCs.
The first feature we see is one we've come to like from the Xbox, which is the 1080p sensor. Kinect v2 will get better gesture recognition and body tracking capability as well, with Microsoft saying they feel it's the future for interaction between us and machines. They even went so far as to say it's the future of the computer industry, which sounds a lot like Zuckerberg when Facebook bought Oculus.
The new Kinect will also have a skeletal facial tracking SDK, which has a slew of possibilities we're likely not ready for. It will probably have gaming implications, and could serve as a facial unlock for our device as well. The broader field of view in the new Kinect will bring the group dynamic to the service as well.
In addition, Microsoft is touting better low-light performance, so all those nights spent checking email before bed will leave you swinging wildly in the air as well. We're live at BUILD 2014, bringing you all the new Microsoft news. There ahs been a lot, and we're not done yet! Be sure to check back for all your Microsoft and Windows info throughout the day and coming weeks.