Nokia Lumia 635 detailed for T-Mobile and MetroPCS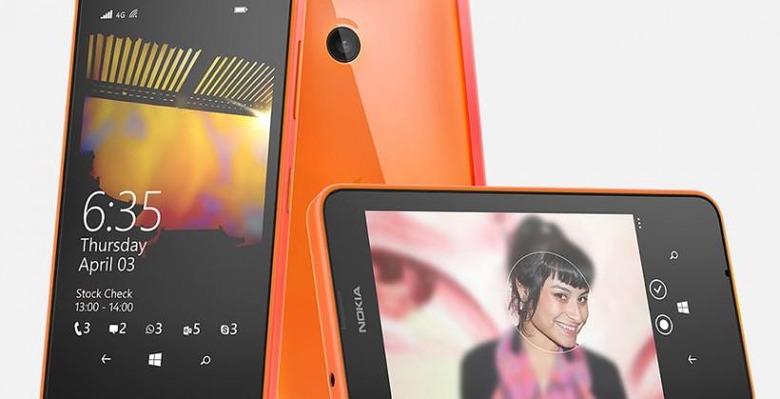 This week Stephen Elop himself stepped onstage at Microsoft's BUILD 2014 conference to introduce the Nokia Lumia 630 and 635. The Nokia Lumia 635 is the 4G LTE-enabled version of the device, coming with Windows Phone 8.1, a 4.5-inch display, and what Elop described as "more operator support ... than any other Lumia device to-date."
T-Mobile and MetroPCS have announced that they will be the first (and perhaps only) USA-based carrier of the Lumia 635. They've made (relatively) clear that the device will be available "for a low upfront cost and with zero service contract, zero overages." In other words, they're not revealing their pricing quite yet.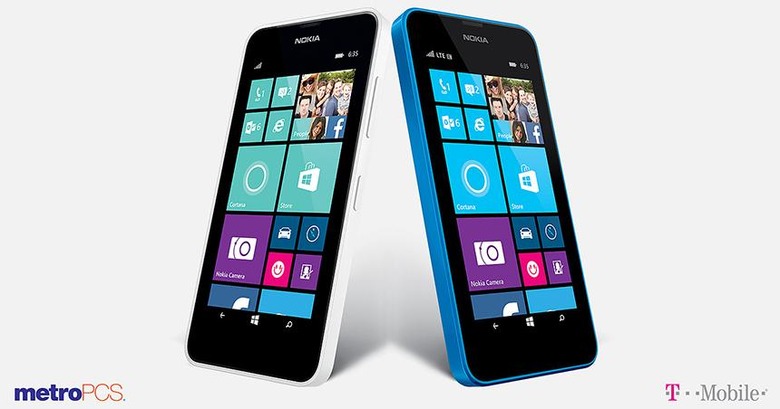 They've also let it be known that "changeable shells" will be available with the Lumia 635 as well. These shells will go with a quad-core processor, a 4.5-inch "ClearBlack" display, and Windows Phone 8.1.
The Nokia Lumia 635 with T-Mobile and MetroPCS is scheduled to be the first device to be released in the United States with Windows Phone 8.1 on it right out of the box. You'll also have Cortana, Microsoft's natural language assistant, ready to roll alongside free global maps, Nokia MixRadio streaming, and Nokia's own camera experience.