Windows Phone 8.1 starts with two new partners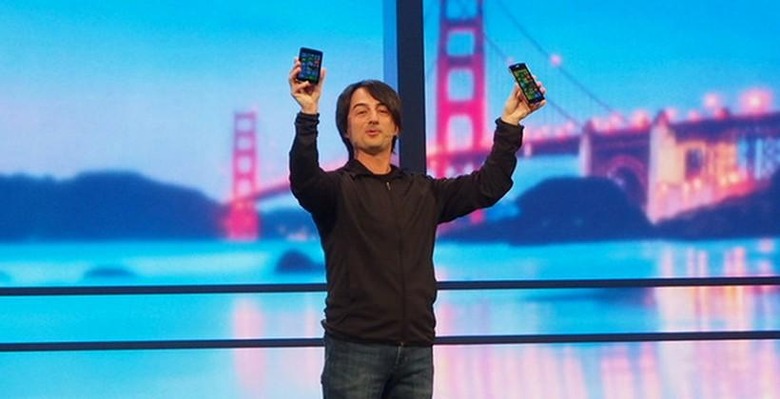 This chat at BUILD began with the chief of Windows, Terry Myerson, stepping onstage suggesting that he "considered coming out chanting Developers, Developers, Developers!" He went on to say though, that, "it has been done."
Instead, he suggested, it's the creativity of the developers are BUILD that motivates him, "and everyone who works on the platform teams" as well as "everyone you're going to hear from today." Showing a video onstage then, it was clear that we'd be hearing about Windows Phone, Windows 8, and everything in-between.
It was then time for Microsoft's operating systems group's corporate vice president Joe Belfiore to step onstage. Belfiore began by saying that they'd be announcing "Windows Phone 8.1 and our Windows 8.1 Update."
Belfiore showed a slide onstage which added partners Micromax and Prestigio to the ever-growing list of partners they'd already had. This includes names like LG, Nokia, Samsung, XOLO, ZTE, Lenovo, Karbonn, Huawei, HTC, and Gionee.
Holding aloft one new phone from Micromax and another from Prestigio, it was clear that Microsoft was heading south – these brands cover massive bits of South America and Africa, after all.