Apple was alive and well at CES 2013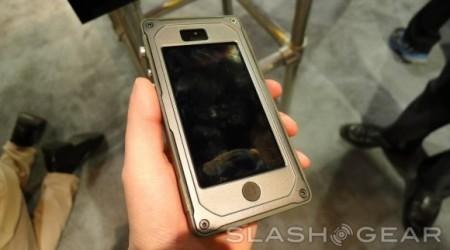 Tons of big-name companies make an appearance at CES every year, and while Microsoft backed out of this year's show, there were still a bevy of companies that filled the void. LG, Sony, Qualcomm, Verizon, Samsung, Intel, and more, all stepped up to the plate to take Microsoft's place, but one other big-name company that made an appearance at the show was Apple. They didn't necessarily have a booth, or had any of their execs on the show floor, but their products were everywhere, and I'm not even exaggerating when I say such a thing.
A ton of the new products announced at CES were built for the iPhone or iPad — mostly accessories, mind you, but there were a ton of accessories lining the halls of the Las Vegas Convention Center, and while we covered a crap-ton of new accessories here at CES, there were still a truckload that we never got to. Company after company had new iPhone and iPad cases, like OtterBox, who unveiled new additions to their Armor and Defender series of cases, and Pelican, who introduced the ProGear Vault series. Olloclip showed off a new lens for the iPhone 5, Lifeproof had new cases and mounts, Cygnett had some custom cases for the iPhone 5, Belkin had a nifty speaker case for the iPad, and ONGUARD had fancy origami stands for Apple devices.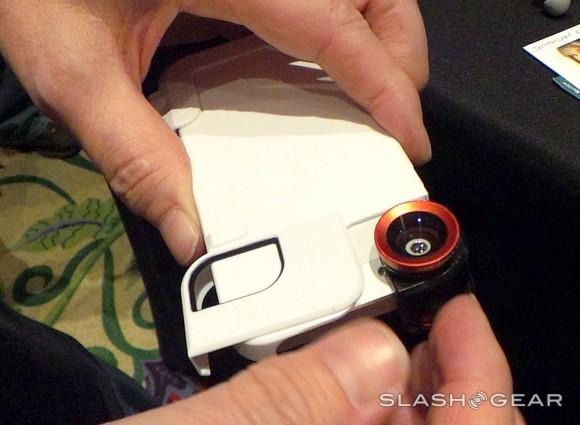 That doesn't even begin to touch the surface, folks. Griffin introduced the StudioConnect iPad dock, as well as the Crayola Light Marker, which was made specifically for...you got it...the iPad. However, companies who didn't have accessories to announce or sell were still showing off the Apple brand. Many companies demoed their new products with none other than iPhones and iPads, including Parrot with their AR.Drone 2.0, Liquipel with their water-resistant coatings, Harman with their Aha integration with Porsche, Tethercell with their smartphone-controlled batteries, SilverLit with their Mercedes RC cars, Martian with their Passport smartwatch, Belkin with their NetCam HD, and Ford with their in-car Sync technology. And finally, we also saw Corning release new Thunderbolt cables, Ion unveiled Scratch 2 Go for the iPad, and Behringer released a new line of speakers and audio equipment with AirPlay.
*Takes gasp of fresh air*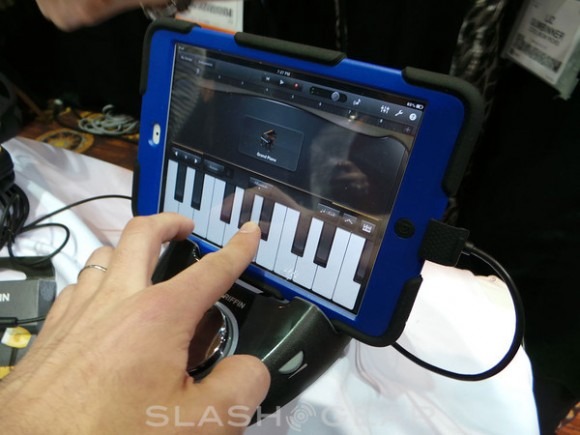 Other than all the companies showing off new products for Apple devices, and using iOS devices to demo various products, we also noticed the abundance of MacBooks being used in the press rooms at CES. Our team alone consisted of all MacBooks except for one team member, and we had an iMac back at our temporary headquarters that took care of any heavy video work.
Is all this Apple swag a bad thing? Of course it's not — I think it goes to show just how much of an impact Apple products have had on a lot of people, and will continue to have. And while Apple isn't directly participating in all of the CES festivities here in Sin City, their logo is plastered everywhere, and they're not paying a dime for it. Companies want to spend money on things that are worthwhile and that have the biggest audience — the Samsung Galaxy S III was up there, but it was ultimately the iPhones and iPads that stood out in the end.