Alongside the WeMo Light Switch that we got our little grubby hands on earlier, is the company's new Thunderstorm Handheld Home Theater. It's essentially an iPad case that comes with a built-in speaker, giving Apple tablet users improved audio quality over what the default speakers provide, and providing a better movie-watching experience overall.
Belkin claims that the Thunderstorm is the "only truly portable, full-range stereo speaker system" for the iPad. We certainly can't argue with them, as we've never really seen an iPad case that comes with quite a substantial speaker before. However, the case itself does add a little bit of thickness that's a bit greater than most other iPad cases, but that's obviously to blame on the added technology.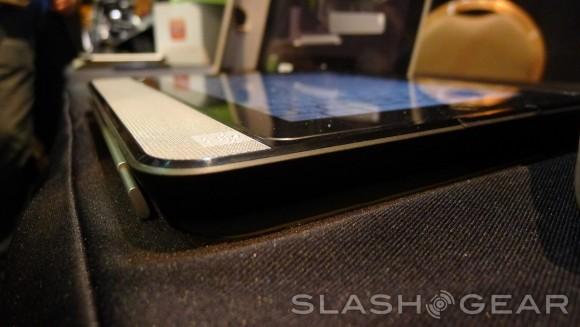 As far as sound quality goes, we definitely noticed an improved difference in the audio quality, and while we tested it out in a loud environment with a bunch of people chatting around us, the Belkin Thunderstorm provides a little bit of added bass that's desperately needed for those who want a better experience when watching movies on the iPad.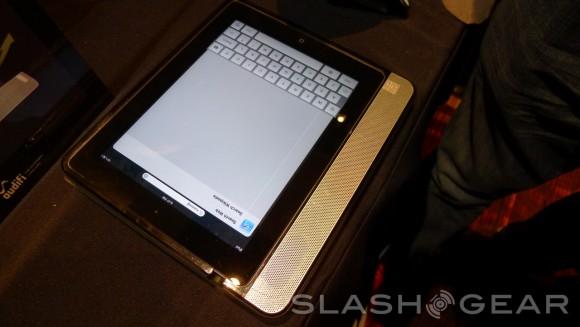 The best part is, the Thunderstorm can connect to both 30-pin connectors or the new Lightning connector on the 4th-generation iPad. However, the added audio quality will cost you — $199 to be exact, and it'll be available on Belkin's website and Amazon later this month with Apple Store availability in February.