Back in early November, Belkin unveiled the NetCam WiFi camera, but it only supported standard definition, and it was the company's first try at implementing a wireless camera. However, the company has released a sequel here at CES 2013, and its calling it the NetCam HD. We stopped by the company's booth to get a look at the new device.
The NetCam HD touts 720p video capabilities, as well as digital audio capture for monitoring while your on the road. It also boasts easy setup with an Android or iOS smartphone with your home's wireless router, so there's no need to get on your computer to configure the device, which is incredible convenient, especially for those who use their smartphones the most.
If you need to monitor your house at night, Belkin included night vision capabilities in the NetCam HD, just like the device's predecessor. A companion mobile app handles most of the workload, and email alerts can be pushed to your inbox when motion is detected, complete with a screenshot of the culprit passing through.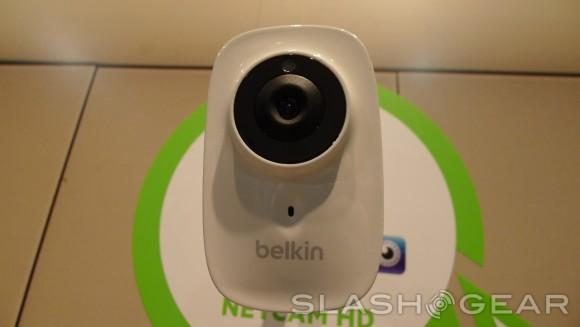 Additionally, the NetCam HD will launch with the recently outed WeMo SMART platform that adds to Belkin's home automation tools for a variety of in-home uses with electronics and appliances. The NetCam HD is slated to hit shelves this spring at a price of $149, which is just a tad more than the original NetCam.