Behringer OMNI Link, Amp, and SP5i hands-on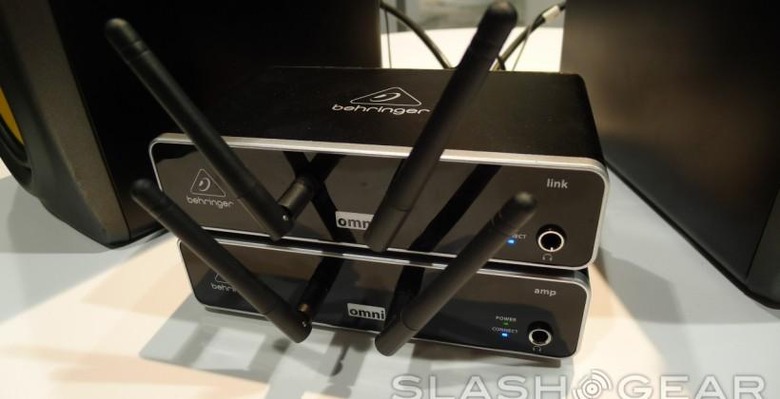 This year at CES, audiophile company Behringer introduced the OMNI series of AirPlay-compatible speakers and other audio equipment. Of course, these products are all about networked playback and connecting all your home's audio together over the interwebs. We ended up getting our hands on the OMNI Link stereo receiver, the OMNI Amp amplifier, and the OMNI SP5i AirPlay speaker system.
The company made a big appearance at last year's CES with its incredibly-oversized iPod dock, the iNuke Boom. However, this year the company launched a series of AirPlay-compatible products, and we ended up checking out the Link and the SP5i. The Link is a stereo receiver that can turn any pair of ordinary speakers into networked AirPlay-supported speakers.
The Link and Amp both look very similar from the front, and are the exact same size, but the difference between the two is mostly dependent on the connections on the back, as well as the hardware on the inside. The Link has red and white RCA audio inputs, and the Amp includes two stereo wire inputs. Both models include an ethernet port for home network connectivity, and there's also a 1/4-inch headphone jack on the front for personal listening. The Amp features a 2 x 40W stereo amplifier for increased quality and louder music out of those low-powered speakers you have lying around.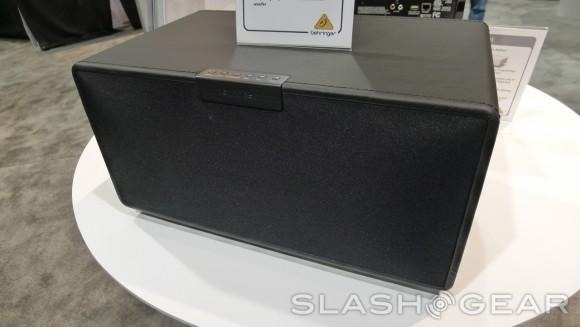 The SP5i is the company's flagship OMNI AirPlay speaker, and it's an active three-way speaker system with a 6-inch subwoofer inside. It's a fairly large speaker, and the audio certainly doesn't sound bad. Even with the loud noise and the large crowd on the show floor, the speaker blasted away and the bass was certainly bumping.
The OMNI Link will cost $129, and the Amp will be priced at $199, while the SP5i will cost you a hefty $349. The company will have a smaller version for $249 that will come with a smaller 4-inch subwoofer.