SlashGear Weekend Wrap-Up: April 6th, 2013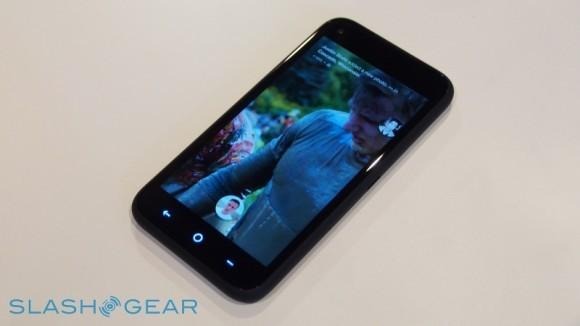 This week is finally almost over, and there were tons of news stories published everyday. At the beginning of the week, we learned that there was an iMessage DDoS attack going around that would lag your device and inhibit its capabilities. More bad news for Apple followed when the USPTO denied its iPad Mini trademark. April Fools was a blast this year with many companies perfectly executing their well thought-out pranks.
Tesla cancelled plans for a cheaper,smaller battery version of its Model S vehicle, but later on it announced a revolutionary financing product to help make its Model S vehicles affordable to customers. Apple's next two iPhones were said to be in production while Steve Jobs was still alive, and in related news, Apple issued an apology to China over its "unfair" warranty policies. The Pirate Bay also took the crown as the world's largest file-sharing website.
Verizon and AT&T are reportedly placing a joint bid for Vodafone. Apple's iPhone 5S is said to be currently in production, and AT&T, along with other carriers, states that the HTC One will begin shipping on April 19th. Windows Blue will reportedly be Windows 8.1 and be released within a few months, and Samsung's new phablet will reportedly be called the Samsung Galaxy Mega and will have a 6.3-inch display. The 2nd-gen Nexus 7 is rumored to be released in July, and Samsung and Mozilla are working together on a new web browser engine. The USPTO invalidated Apple's Bounce-Back patent once again, and Activision laid off 40 full-time employees after they finished development for its Deadpool game.
Facebook's Event kicked off on April 4th, where it announced its new Android product, Facebook Home, which will be released on April 12th for multiple devices. It will have many features, like Chat Heads messaging and a Cover Feed lockscreen. It will be embedded on the AT&T's exclusive HTC First, but you can easily disable the software with this guide. Be sure to check out SlashGear's hands-on guide with both Facebook Home and the HTC First. Samsung is expected to launch "Experience Shops" in 1400 Best Buys to rival Apple's mini-shops.
The full SXSW Google Glass demonstration video is now available for viewing. Images for the BlackBerry R10 leaked showing a low-end QWERTY Blackberry 10 device. An ITC Judge stated in a preliminary ruling that Samsung infringed on Apple's text-selection patent, and a German court invalidated Apple's slide-to-unlock patent. A Skype trojan has been reported to be going around globally, turning PCs into Bitcoin miners, and HP chairman Raymond Lane has decided to step down from his position. That's all for today's Weekend Wrap-up! Be sure to check out the Evening Wrap-Up tag portal for more in-depth news for each day of this week.