April 1st is upon us, and that can only mean one thing: pranks, gags, and joke products of dubious comedic value, as the tech world tries to make you crack a smile. Whether you love it or loath it, April Fools is inescapable, so join us as we run through 2013's cons and let us know which – if any – convinced you, and which you thought were actually funny.
Nokia has cooked up a range of Lumia-colored touchscreen microwaves, the Nokia 5AM-TH1N6 Constellation, promising a mythical 5,000W to cook food in seconds and an integrated camera to share snapshots on Facebook. "More models, including a mini variant targeted towards people with small appetites, and a 10-inch variant aimed at no one in particular, are also planned" the company teases, a coy splash of April snark for those demanding a Nokia tablet.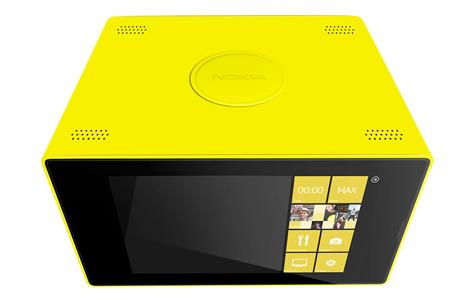 Samsung has gone green for April 1st, with its new SMART Eco Trees idea: scented "S Buds" with over-the-air fragrance; the promise of CO2 to O2 conversion; and S-eeds for SMART Sharing. The Korean company says you can also climb them, and they'll come in a range of colors.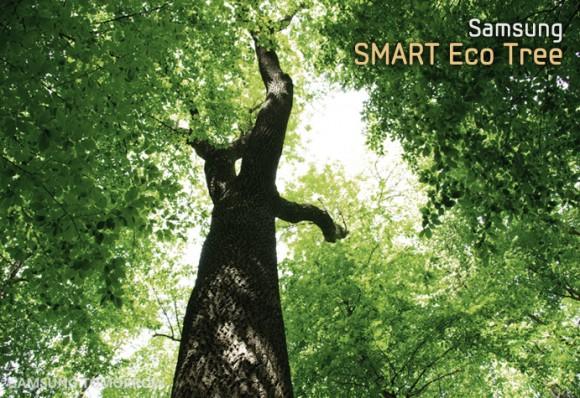 Google is always good for an April prank or three, and the company has a few different fakes this year. Google Nose aims to bring scent to search, whereby a range of "expertly curated Knowledge Panels pair images, descriptions, and aromas" as well as links to what people also sniffed.
Gmail Blue, meanwhile, has apparently been six years in the making, as Google's email team faces the challenge of "how do we completely redesign and recreate something, while keeping it exactly the same?" The result is a whole lot of blue, quite literally:
The Gmail team isn't the only one to get in on the prank action. Google Maps unveiled Treasure Maps, a pirate-themed redesign with hidden treasure and hand-drawn landmarks, while YouTube revealed it had in fact all been an eight year experiment to find the best-ever video, and would be shutting down to allow judges time to sift through the millions of uploads. You'll have to wait until 2023 to find out which it is, though, with YouTube promising to delete every other clip.
Twitter, meanwhile, finally came up with a way to monetize its users' tweets: charge them for vowels. Twttr, so the company claimed, would demand $5 a month if you wanted to include A, E, I, O, or U in any of your messages; however, Y would remain free.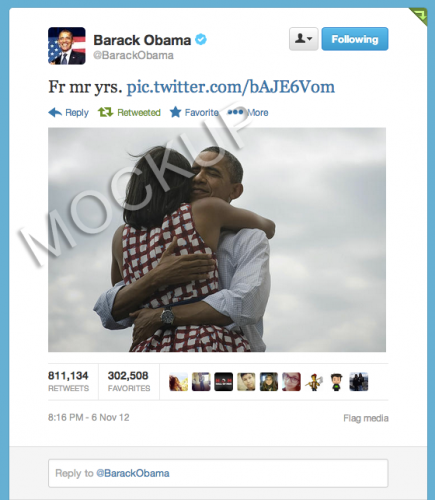 April Fools is usually a good source of hardware mock-ups, and IKEA has led the way with a flat-packed lawnmower, the GRÄSSAX. The compact lawn-chewer promises all the frustration of IKEA furniture, though we can actually see some gardeners envying the £39 ($59) rechargeable mower and demanding it be made real.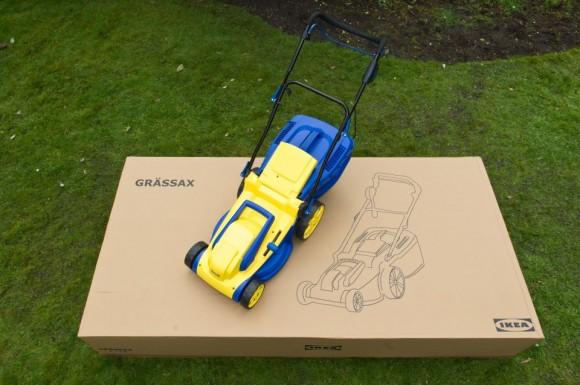 That – if past performance is anything to go by – could happen with ThinkGeek's Play-Doh 3D Printer, a $49.99 kid's toy that runs from an iPad app and can create up to 5-inch cubed 3D models from the squishy dough. It's only a fake at this point, but in previous years ThinkGeek has used April Fools to gage interest in more offbeat products, and then subsequently put them into production, so we have our fingers crossed that the Play-Doh 3D Printer will go the same way.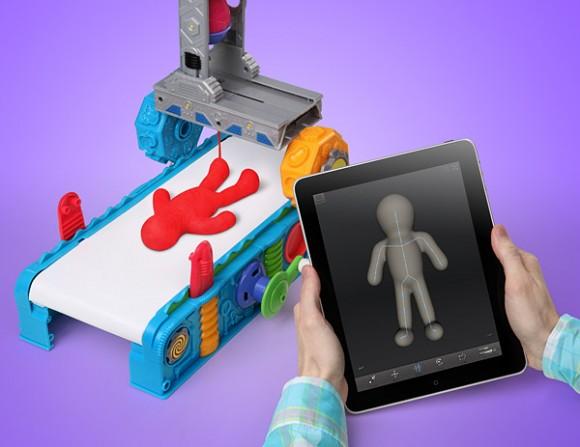 Less appealing is the Virgin Atlantic glass-bottomed plane, something guaranteed to give nervous flyers palpitations while crossing the pond. If you don't like being reminded of broad expanses of water under your feet, Virgin says it's also starting a domestic service to Scotland.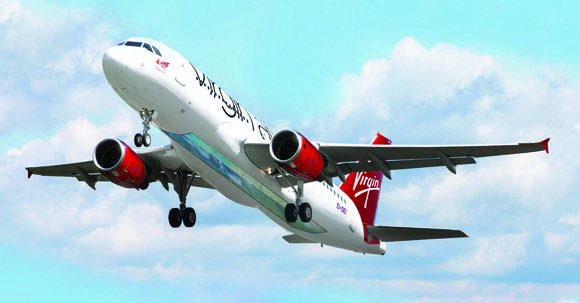 Flying isn't the only transport-themed con today; BMW has a royal-baby themed entrant, in the shape of the P.R.A.M. (Postnatal Royal Auto Mobile), complete with two- or four-wheel drive and flagpoles for suitably heralding the Duchess of Cambridge's incoming child.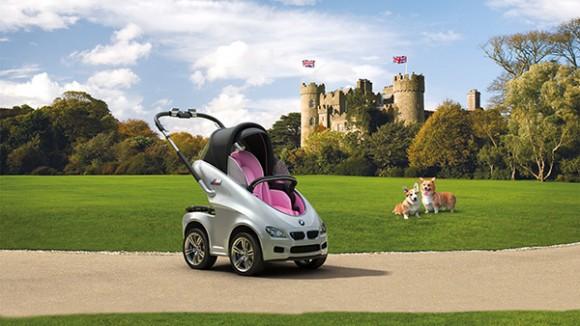 Elsewhere, Sony has apparently realized that the internet loves cats, and so has a fake line of pet audio tech including these fetching Cat Cans. Part of the so-called "Animalia" line, the range also includes 4K TVs for dogs and speakers for hamsters.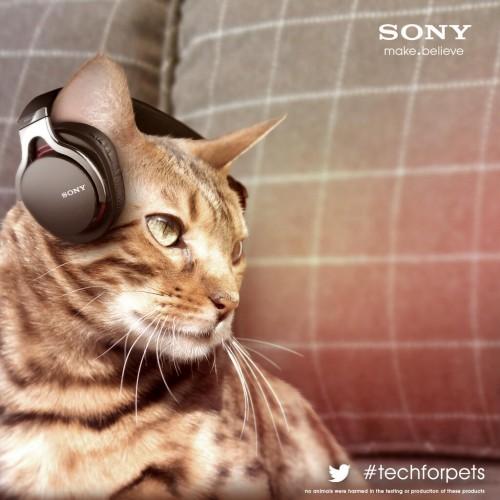 Google's Glass has provided the inspiration for UK newspaper The Guardian's tease, Guardian Goggles, a set of wearable displays that can call up the publication's reviews and columns depending on where you're looking. Known for its liberal slant, The Guardian promises to blank out right-wing commentary from rival papers and warn shoppers if their purchases aren't ethically sound.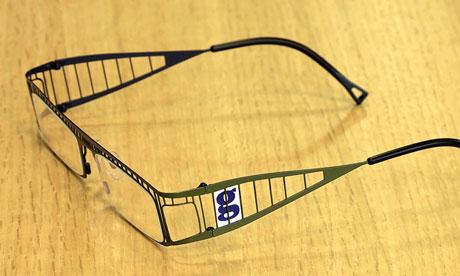 They're not the only head-worn gag. Lomography has whipped up LomoGoggles, analog-style vision that promises to remove any digital objects – such as your iPad – from your field of vision, returning you to the halcyon days where film was king and "touchscreen" described how you might fondle a room divider.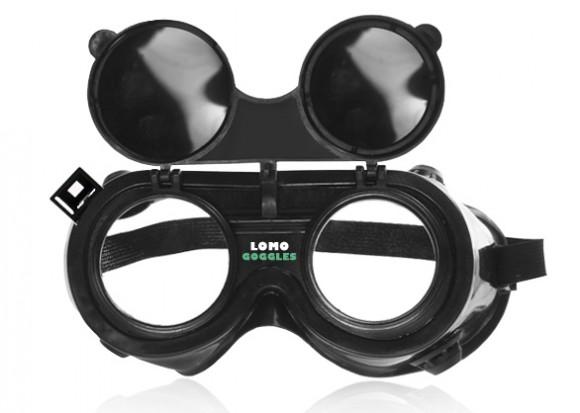 The Toshiba SHIBASPHERE (or TOSHIBASPHERE) will have you flashing back to fond memories of the Okama Gamesphere, South Park's take on the console wars of the past couple of decades. With Toshiba's SHIBASPHERE, you'll be able to play games like Let's Travel – waiting in lines for airplanes! Pet the Dog – a first-person simulation of dogs and the fur you love! Contract Negotiations – office-room madness! You'll also find a SHIBADOME for your head – fully enclosed 3D helmet excellence, the SHIBASUIT – a full-body spandex suit for HD motion detection, and the SHIBATOTE – basically a bowling ball bag for your SHIBASPHERE.
The Sphero PEACEKEEPER is the same device you loved back when it was a tiny handheld moving machine – now it's ready for war. With the PEACEKEEPER you've got a 3-foot in diameter beast weighing in at 150 pounds. Run over the neighbor's dog with ease!
With SwiftKey Tilt you'll never again wonder what it'd feel like to use your whole body to type a word. The best part about this fool? You can actually use it – it's a real product! Have a peek at Android Community to find out more.
With the iBUYPOWER Revolt XXL, you'll have the largest computer on the block. You'll never again wonder – wow, what would it be like to have so much computing power that I'll have to take out a loan to have enough electricity to keep it on? This computer is so extremely massive that it's large enough to fit the original Revolt inside – yes, please!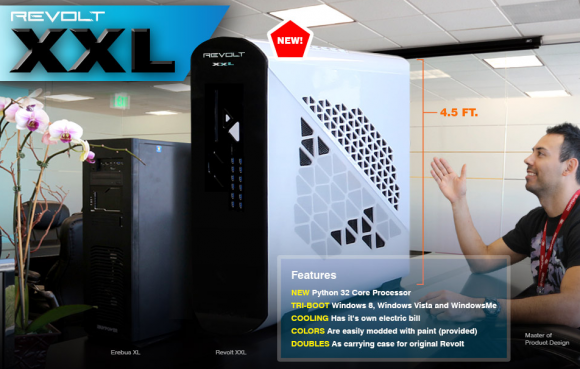 You can now watch the YouTube awards for Best Video as it will be live for the next 12 years – they'll need that much time to read the descriptions of all videos that've been uploaded to YouTube over the past 8 years. At the time of this posting, these two folks have been reading nominees for over two hours straight.
So, did any of today's pranks tickle you, or have you had enough of fake news? Spotted anything new worth including? Let us know in the comments.