Apple said to begin iPhone 5S production this quarter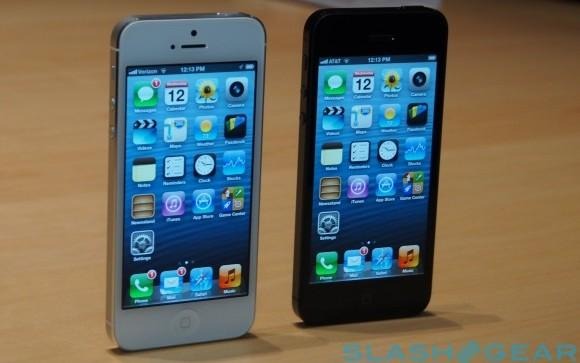 A spring or summer launch of the next iPhone seems more and more imminent as another report notes that Apple is planning to begin production of the iPhone 5S sometime this quarter, which could be anytime from now until the end of June. The same report mentions that a less-expensive iPhone is in the works for later this year.
According to the Wall Street Journal, the iPhone 5S will be of similar shape and size as the iPhone 5, but will come with upgraded internal hardware, such as a faster processor, more RAM, and possibly a better camera. There also could be some completely new features coming to the next iPhone, like NFC, but exactly what the iPhone 5S will pack is still obviously a big mystery.
As for a less-expensive model of the iPhone, that's expected to make an appearance later this year in the fall. It's said the phone will keep the 4-inch Retina display, but will include a different casing made with cheaper materials, such as a polycarbonate casing or even a ceramic-based shell, as suggested by a recent patent filing from the Cupertino-based company.
However, the rumored launch date of the iPhone 5S has been rather sporadic when taking a look at past reports. One mentions a June 20 launch date, while another points to an August release window. However, several reports agree on a June launch, so perhaps that's when Apple will gather up the troops to show us what they've been working on. Stay tuned.
[via Wall Street Journal]