iPhone 5S release tipped for August with "free" model in tow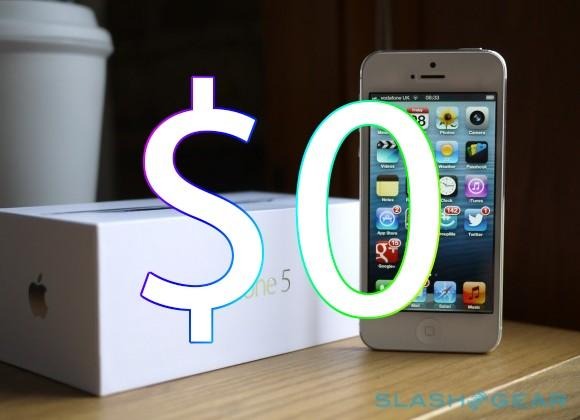 Though we're never quite sure at this point when a new Apple mobile product will be revealed – especially with the mobile market changing so rapidly – the tips we've heard today may well be able to stick through Summer. Word has come through the publication iMore that the incremental boost device in the iPhone 5S will be revealed some time inside of August. Another rumor swirls around this date with a slightly "lower cost" set of specifications – what that device could be is anyone's guess.
The iPhone 5S will quite likely be a bump over the iPhone 5 similar to that which we saw with the iPhone 4S over the iPhone 4. This means a slightly improved camera, a slightly better processor (or a much more massively powerful processor), and a thinner body. According to the tips we've gathered (also seen in the timeline below), we'll be seeing the following device in the iPhone 5S:
• 4-inch display (same as iPhone 5)

• Improved camera – same sensor, etc, "Smart Flash system" added

• Thinner – 7.6mm and 112 grams light

• Fingerprint Sensor (least likely)

• Improved Processor – A7 (unknown specs)
Another set of specifications has been collected by Computer World that suggests a low-cost device launched with a "$0 with 2-year carrier contract" pricing attached. This is generally reserved for the third-in-line device kicked down after the newest unit is revealed – in effect, the iPhone 4S if the iPhone 5S is revealed. The specifications, on the other hand, suggest a whole new machine that mixes the iPod touch with the iPhone 5.
• A6 processor

• 8-megapixel camera without Smart Flash

• Plastic and fiberglass chassis

• Available in six colors

• 4-inch display

• 8.2mm thick and 130g

• $0 on two-year contract
Pricing like this connected with a device that's so similar to the iPhone 5S is unlikely. If the consumer sees two iPhones with the same size display, one of them costing $199 on-contract and the other completely free on-contract, they'll pick the free model. Especially if they can get it in pink!
Let us know what you think about this set of revelations and don't leave out the madness – we love to chat with wild readers!