Facebook Home Cover Feed lockscreen detailed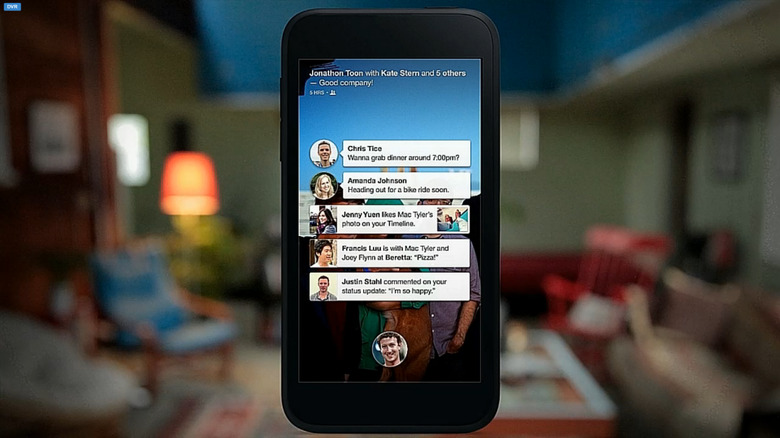 Facebook Home brings a variety of features that make it more than just an app. One of the new features will be the new "Cover Feed". Cover Feed will be the first thing you see when you open Facebook Home. It will bring you the latest and important status updates from your closest friends as soon as you open the app. That will make sure that you never miss out on an important event again.
Facebook is concentrating on making your phone more about people rather than just apps, something that Zuckerberg has been echoing throughout the entire event. With Cover Feed and Facebook Home, you will always be connected with your closest friends and family members. Everything is available to you at a moment's notice. Like Zuckerberg said, everything is just "one swipe away".
Facebook Home will be available on the upcoming HTC First, that is set to be announced. It does feature lackluster specs, including a dual-core Snapdragon S4 processor, 1GB of RAM, 5MP rear-facing camera, and a 1.6MP front-facing camera. The only things carrying the device are 4G LTE and Android 4.1 Jelly Bean. However, luckily for us Facebook lovers, there are plans for more phones coming in the future.
Alongside Facebook's Cover Feed, Facebook has announced another new feature called Chat Heads, that gives you an "immediate personal connection" to those you're close with. Even if you're using another app, if someone messages you, you will be notified via a bubble on the top corner of your phone. Be sure to check through the latest Facebook news today through our Facebook Tag Portal. Also check out our Android Hub for the latest, important info on Android.