AT&T HTC One arrives April 19 from $200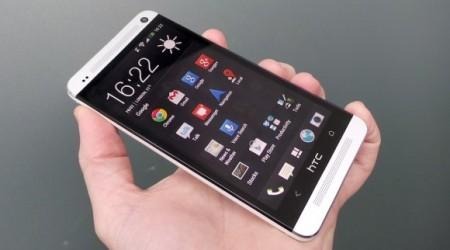 AT&T will offer the HTC One from $199.99 for the 32GB model, with deliveries kicking off April 19, as well as exclusively ranging the 64GB variant for a hefty $299.99. Up for preorder from Thursday, April 4, the AT&T HTC One will also come with a free HTC Media Link HD adapter to make better use of the smartphone's wireless streaming technology, including the HTC TV app which can push on-demand shows from your handset to your TV.
The pricing details run contrary to previous rumors about AT&T's plans for the phone, which suggested the carrier would demand $250 for the 32GB version. That, unsurprisingly, met with vocal criticism, given that HTC needs to make the One as big a success as possible if it's to claw back market share.
AT&T will offer both the black and the silver versions of the One, both packing LTE connectivity. The smartphone also has a 4.7-inch Full HD display, 1.7GHz quadcore processor, and HTC's special UltraPixel camera, which uses oversized pixels for improved low-light performance.
The camera also includes Zoe recording, a blend of burst-capture stills and brief Full HD video recording which can then be automatically cooked up into a half-minute "highlight reel." There's more on how Zoe technology works in practice here.
AT&T will also preload its own AT&T DriveMode app, a car-mode system which kicks in when the One is in a vehicle traveling at above 25mph. It will automatically reply to texts, emails and calls to reduce the risk of driver distraction.
There's more on the HTC One in our full review.