HTC First Official: Facebook Phone Unveiled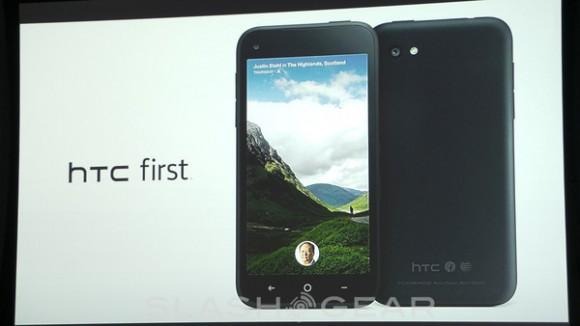 This week the folks at Facebook have teamed up with HTC to show off the first of what may be many Facebook Phones in what's called the HTC first. This smartphone brings the full Facebook software experience to you in an Android-based user interface called "Facebook Home". This smartphone is a mid-range unit when it comes to hardware specifications and will be offered in a variety of color casings. See our official HTC first and Facebook Home hands-on now!
With the HTC first you'll be rolling out with a 4.3-inch LCD display with no less than 720p resolution for your everyday sharp Facebook interactions. This device will be rolling out with a lovely Qualcomm Snapdragon 400 dual-core processor, this being the same SoC that you'll find on the Samsung Galaxy S III and the DROID RAZR HD. On the back of the HTC first you'll find a 5-megapixel camera while the front works with a 1.6-megapixel camera for Facebook video chat and messages.
UPDATE: This device is NOT using the Snapdragon S4 as previously noted – instead it is one of the first devices on the market to be using the Qualcomm Snapdragon 400. This smartphone will also be coming with 3G/4G "multimode" LTE and will be available on the 12th of April for $99 USD attached to a 2-year contract.
You'll be knocking out the apps with 1GB of RAM and a brand new user interface that's based loosely on HTC's own Sense 4.5. You'll of course have wi-fi, 4G LTE from AT&T (at first, additional carriers on the way we must expect), and Android 4.1.2 right out of the box. We'll be presenting some fabulous hands-on action with this device soon – there we'll have additional insight in to how this device functions and if it'll be the smartphone you've just got to have in 2013.
Have a peek at our Android Hub as well for more information on the Android universe at large! We'll be bringing you more Android and Facebook Phone (and regular old Facebook) action all day – stick around and check the timeline below for updates, too!