Motorola DROID RAZR HD Review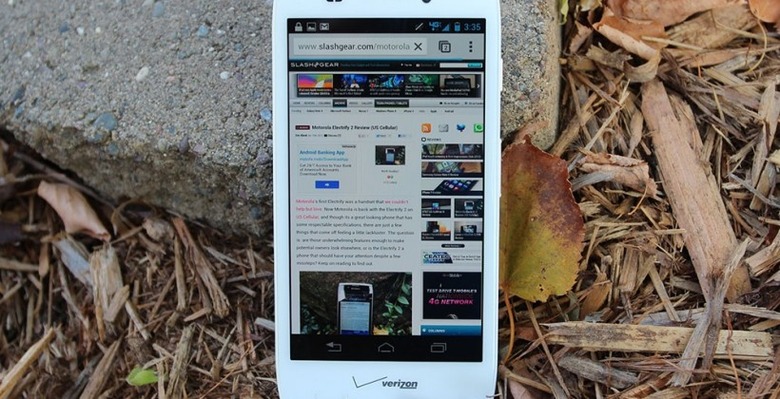 With Verizon's next in an ever-expanding line of RAZR devices here with the Motorola DROID RAZR HD we're getting essentially the same experience as we did with the RAZR M, except this time it's quite a bit larger. With a 4.7 inch Super AMOLED display on top of a dual-core processor from Qualcomm, it's not just the screen we're impressed with. This device brings on one of the most refined Motorola experiences we've seen thus far, matching at least the impression we've had with the M, and out-doing it for the large-display-lovers.
Hardware
This device presents the same greatness we saw with the DROID RAZR M with enhancements well surpassing the original DROID RAZR as it was presented many months ago. With the RAZR branding we've got a certain amount of excellence that Verizon and Motorola have to live up to, and with the RAZR HD they've certainly done it. The display is a massive 720 x 1280 pixels spread across 4.7-inches of Super AMOLED screen, that ringing in at 312 PPI dense. That's above the Galaxy S III (306 PPI) and just under the Galaxy Nexus (316 PPI) – have a peek at the S III next to the RAZR HD here, bright as they can be.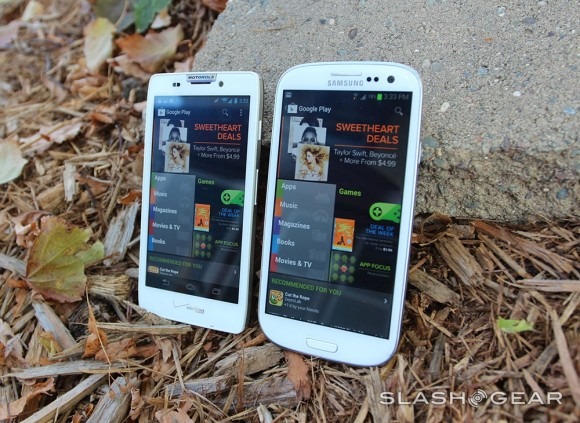 The front of the device is also covered by a single sheet of Corning Gorilla Glass for maximum protection against scratches and dings. It sits inside a slight rim around the edge that keeps your thumb inside the bounds of the display and makes for an interesting – and unique – feel to the whole device. This rim is hard plastic and will be the same color as whichever color device you so choose – we've got white, here. Below that is a ring of metal – aluminum more than likely – then a full back panel made from the same kevlar-weave that each of the previous DROID RAZR devices have had.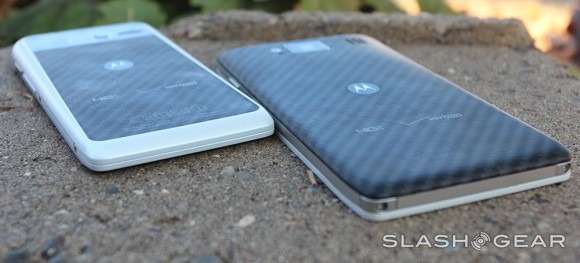 This back panel takes over the entirety of the back of the device instead of just sitting inside a pocket as previous DROID RAZRs have, this letting us know that they trust the design now well enough to command the device. It's a good decision in this case, as the whole smartphone feels comfy to hold and to work with – not to mention hardcore. The front of the smartphone feels a bit fragile only because glass has traditionally been a material that breaks – but with Gorilla Glass sitting here instead, the whole device is tough enough to take a few bangs.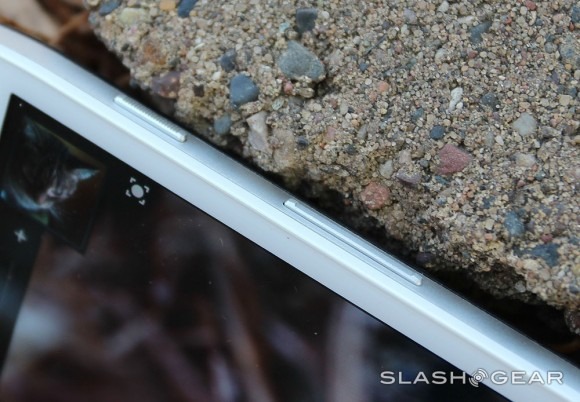 The interior of this device is splash-coated (protected from moisture, that is) as each of the DROID RAZR smartphones have been, and the SIM and microSD slot is kept secure with a pin. With the pin tool you get with the phone (in the box) you can push out (or pull, however you see it) the drawer where you can replace at will. This device has 12GB of storage inside and a microSD slot capable of working with another 32GB of space.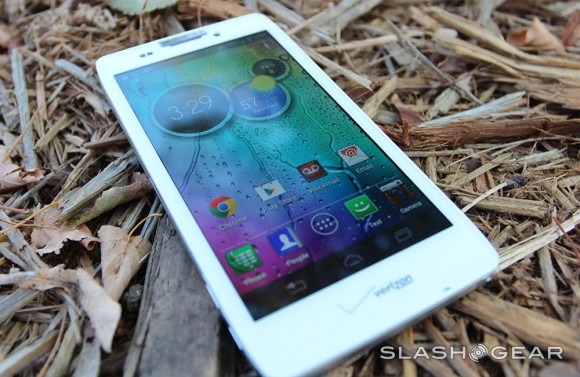 At a slightly massive 131.9 x 67.9 x 8.4 mm, this device would be relatively difficult to hold if it were made of the same slippery materials that the LG Optimus G is – but it's not. Motorola's choice to buck the trend of glossy plastic and glass backs on devices makes the RAZR HD an easy to handle unit.
Software
With the RAZR HD we're getting essentially the same experience we did with the RAZR M in the software department. Same Android version (4.0 Ice Cream Sandwich), same Motorola software modifications, and nearly the same set of applications. Verizon and Motorola (and Google) have clearly agreed here to present a single family feel with the RAZR releases they've got on deck this season. Have a peek at our full DROID RAZR M review for another look at how this family functions.
Have a peek at our hands-on with the RAZR HD to see how similar these devices truly are, right down to the speed at which they flip back and forth between home screens. They're using the same processor too, mind you; the dual-core Qualcomm Snapdragon S4. This is the next-most-powerful Qualcomm processor on the market this Autumn, with the most powerful sitting pretty in the LG Optimus G with four cores instead of two.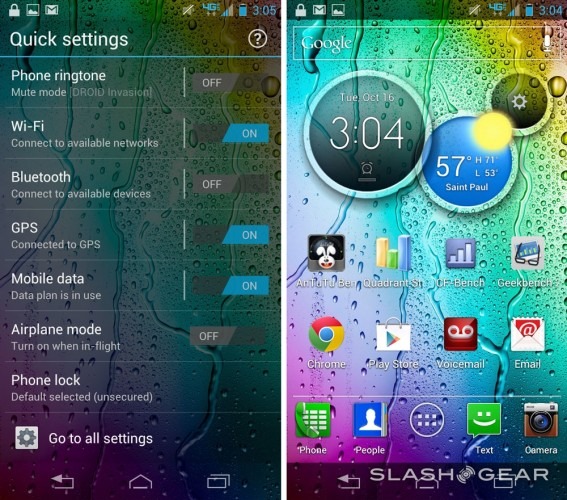 You've once again got some cool modifications to Android 4.0 starting with Quick Settings that appear all the way to your left alongside your home screens. You've also got Smart Actions, a feature that activates certain tasks based on the time of day, your GPS location, or your power level. You'll have ICS's Face Unlock as well as a modified unlock screen with Camera, Phone, Texts, and standard to keep you quick. Have a peek at a few benchmark results here as well to see how the Snapdragon S4 dual-core processor performs.
Camera
This device works with an 8 megapixel shooter on the back that'll keep you in the high definition business, especially since you're working with a Qualcomm processor that comes with dedicated architecture made specifically for image processing. Here we've got a set of photos and a video that've been captured with the standard camera for you to glance at and decide for yourself. This device also had a 1.3 megapixel camera on the front for video chat and a single LED flash on the back for photos in the dark.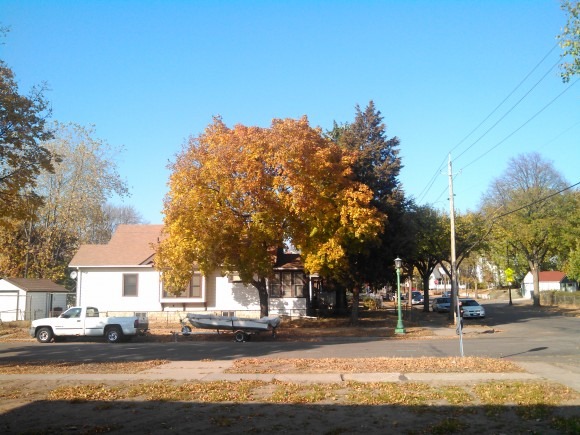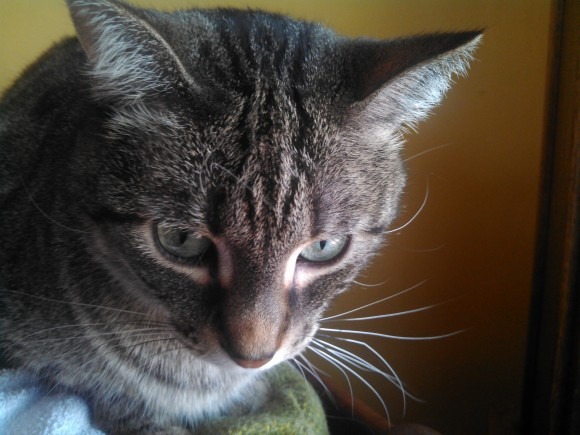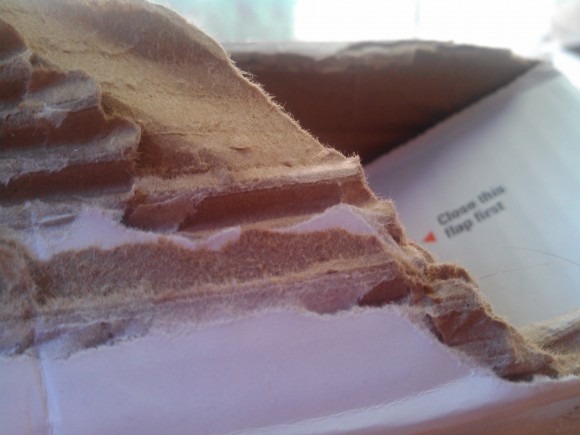 We've also got a couple of nice examples of panorama and HDR modes, both of them able to be expanded at a click here and in the larger gallery at the bottom of this post. The gallery at the bottom of this post also has additional shots for you to peruse.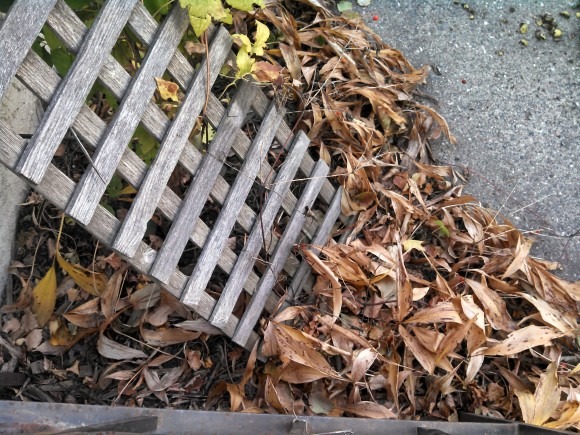 Battery
Like each of the other devices we've tested running the Snapdragon S4 dual-core processor, the battery life you get here really depends on how you're using the device. If you do nothing but run streaming video over Verizon's 4G LTE data network, you'll get a few hours out of it. If you've got your display on auto brightness and are only checking email, browsing the web, and using Facebook all day long, you'll have at least 8 hours at your disposal – at least. For those of you needing more than you get here, there's always the MAXX version of the smartphone with just a bit more bulk on the back in exchange for a much larger battery.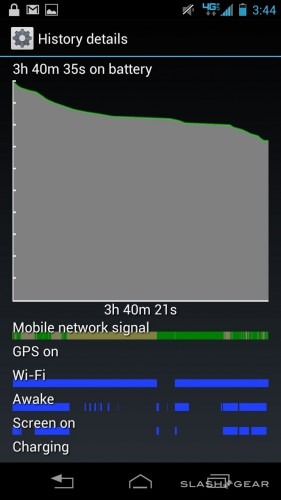 Notice how the battery life basically flatlines when you've got the display off? It's the display that takes up most of your power here – especially when you're blasting at full brightness.
Wrap-up
Here we're working with another winner, with Motorola making full use of their new partnership (ownership) with Google in many fine ways. You can see that this device (as well as the RAZR M, for example) are not the same DROID devices we saw a couple years ago. Here we've got a fine example of an Android-running smartphone, to say the least. The hardware is top-notch, the camera takes rather nice photos, and the processor is powerful enough to take on the highest-quality games and apps the Google Play app store has to offer.
The device is also nice to hold, has a bit of grip to it so you wont be losing it right out of your palm any time soon, and looks pretty darn fine too. Be sure to let us know if you've got any questions about the device that haven't been addressed in the review above, and make sure you let us know if you end up picking it up at Verizon soon!