Motorola DROID RAZR HD and MAXX HD Hands-on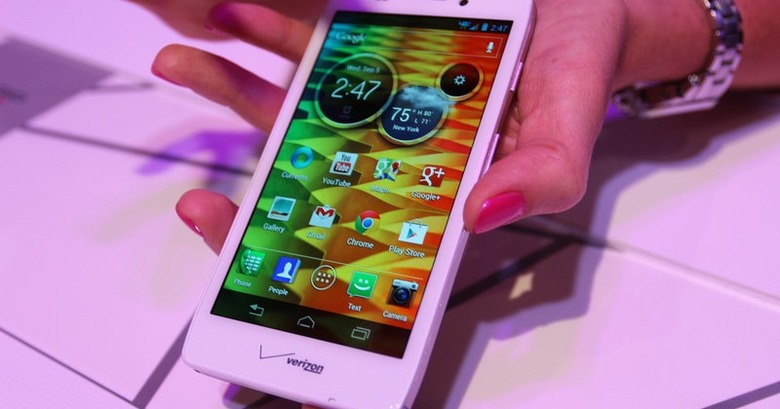 Earlier today
took the stage and announced the next stage of their DROID lineup. That being primarily the Motorola
complete with a beautiful 4.7-inch HD display, Android 4.0
and all day battery life. Then they surprised us all by announcing a RAZR MAXX HD too. The MAXX of course featuring a massive 3,300 mAh battery offering unparalleled battery life. Check out our hands-on pictures.
The details have finally been confirmed and basically revealing very little we didn't already know. The all new Motorola DROID RAZR HD and RAZR MAXX HD are in many many ways extremely similar to last years model, while getting a boost in a few much needed areas. You'll get the same awesome hardware, Android 4.0 Ice Cream Sandwich, and Kevlar coating all around — but this time the screen and processor received some much needed attention.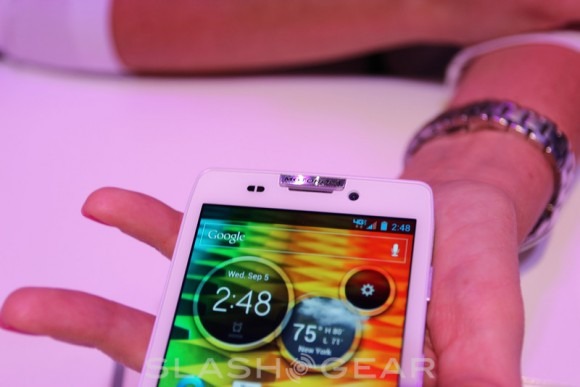 The new RAZRs will be the first smartphones to ship with Google's own Chrome browser preinstalled, but the star of the show is that 4.7-inch HD display, 4G LTE from Verizon, and the Qualcomm 1.5 GHz dual-core Snapdragon S4 processor under the hood. For those wondering this is the same CPU powering the new
, the
, and AT&T's
. There's not much to differentiate the performance here aside from Motorola's own user interface changes. The RAZR HD and MAXX HD also come complete with 1GB of RAM, 32GB of internal storage, 8 megapixel rear camera, 1.3 VGA front for video chat, and offer micro-SD support for expanded storage.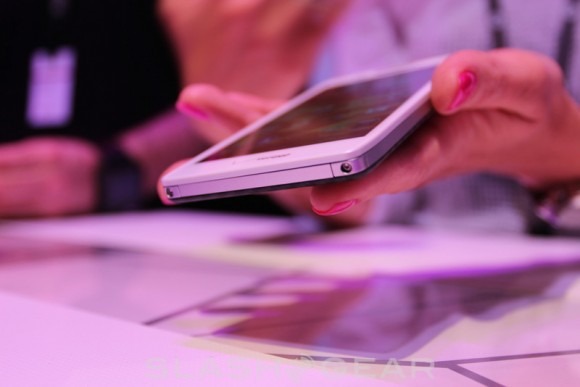 The difference here between the two is the RAZR HD finds a perfect middle ground offering a 2,530 mAh battery, while the awesome RAZR MAXX HD comes with a 3,300 mAh battery life that promises 21 hours of talk time, 13 hours of video playback or eight hours of web browsing. Pretty impressive right? So far the styling is extremely similar to what we've already seen from the RAZR. There's nothing different here really worth noting. This time around the Kevlar coating on back wraps around the entirety of the device instead of just in the middle. Oh and they'll be offering both White and Black models although pricing and release date wasn't yet revealed.
So far our initial impressions are favorable with the build quality, but we knew that coming in. The hardware is similar but the new Kevlar does feel better in the hand. Then of course, the RAZR HD is extremely thin being just 8.4mm thick. The all new Motorola DROID RAZR HD and MAXX HD will be available later this year although exact details weren't release. They will ship with Android 4.0 Ice Cream Sandwich although models we are enjoying hands-on with today have 4.1 Jelly Bean — so the update should arrive soon.
Thoughts?