Tesla cuts cheapest Model S as buyers opt for range instead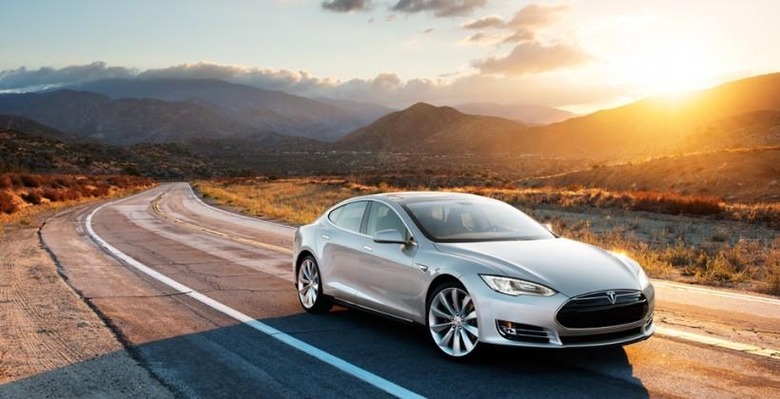 has scrapped plans for a small battery version of its Model S all-electric car, claiming tiny driver interest makes the 40 kWh variant uneconomical for production. Only 4-percent of Model S buyers opted for the cheaper Model S, which started at $52,400, Tesla said in a statement today, along with the revelation that stronger than expected deliveries means the firm will make a full profit in Q1 2013. Those who went for the cheapest Model S rung will still get a car, though, borrowing the 60 kWh power pack from the $62,400 version, albeit with a software cap on range.
Even though the car will have a bigger battery than expected – good for 230 miles at 55mph, rather than the 160 miles of the smaller version – it won't deliver that full range. Instead, Tesla will artificially cap the cheaper Model S using software.
Despite that, there are still some advantages to the strategy, including the ability to "upgrade" the car at some point in the future. Tesla will allow range-loving owners to pay to unlock the extra 20 kWh of potential in the power pack, at any point in the car's lifetime. Meanwhile, acceleration will also improve, with the software-limited variant matching the 5.9s 0-60mph time of the 60 kWh car, a 0.6s improvement on what customers had been expecting.
It's not the only bonus Tesla has announced today. The company has also been quietly baking its Supercharger hardware into the 60 kWh Model S, which means that those who later decide to pay to use Tesla's growing network of cross-US high speed charging points won't have to have equipment retro-fitted to their car. Previously, the Supercharger tech was only installed by default on the 85 kWh model; it's a $2,000 option on the 60 kWh Model S.
For investors, though, it's the big picture around Model S sales that will put the most smiles on faces today. Tesla has confirmed that deliveries of cars this quarter will exceed 4,750, up 250 on the estimates the company previously announced. The result is full-profitability in Q1, both GAAP and non-GAAP, Tesla says, having previously confirmed that it would repay its Department of Energy loans
.
Meanwhile, there's more news afoot. Headline-loving Tesla founder Elon Musk
teased a big announcement this coming Thursday
, and the car company tells us today's profitability and Model S tweaking news isn't it.