Tesla will repay loan 5 years earlier than expected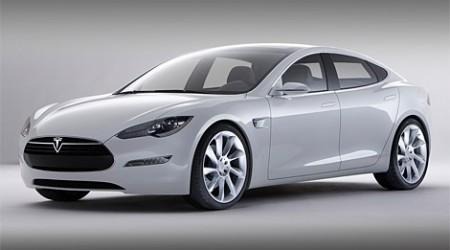 Tesla had made statements before about repaying its loan to the Department of Energy ahead of schedule, and that it plans on forgoing help from the government in the future in order to thrive as a stand-alone company. Tesla has now stated that it has changed its loan's terms of agreement, and it expects to pay off the entire loan by 2017. That 5 years ahead of the anticipated December 2022 repayment target.Tesla first acquired the loan 10 years ago. The U.S Department of Energy granted Tesla $465 million to develop its electric cars. The loan agreement Tesla had with the Department of Energy stated that if it didn't pay off its loans by 2018, the government would be able to purchase 3 million of Tesla shares at a discounted price. Tesla's Chief Financial Officer, Deepak Ahuja, stated, " The terms of the original loan had a very good incentive for us to pay off the loan early."
With the new amendment to the loan agreement, they will be able to avoid the "vesting of that warrant." Any cash that Tesla makes that is above their $200 million threshold will be used to repay their loans. Ahuja also stated that if there is any balance remaining by the end of 2017, the company will pay it all off as a "balloon payment." Things are looking optimistic for Tesla that makes the company believe it will be able to painlessly finish paying off its loan.
Tesla is expected to sell 20,000 of its Model S sedans by the end of this year. Sales of Tesla's Zero-Emission Vehicle credits reached $40.5 million in 2012, which is a phenomenal increase from the $2.7 million it made in 2011. Due to a California regulation, automakers have to produce a certain amount of electric/plug-in vehicles a year, and those who are unable to meet those demands can buy credits from companies like Tesla in order to meet their quota.
Beginning in 2015, Tesla will begin making accelerated payments on its loan. It plans on producing its next all-electric vehicle, the Model X, late next year, and it also plans on building around 15,000 electric vehicles each year. The company is doing extremely well financially, especially considering 2,650 Model S sedans sold last year, which go for around $50,000 – $100,000+ each after the $7,500 tax credit provided by the government.
[via Bloomberg]