SlashGear Evening Wrap-Up: September 12, 2012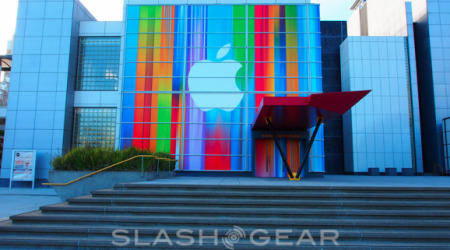 Whew – what a day! For those who missed it, Apple held its big event today, revealing the iPhone 5 and new versions of the of the iPod Touch and the iPod Nano. You can see most of the day's news in our iPhone 5 event wrap-up and our iPod Touch and Nano wrap-up, but of course, even more news about these new iDevices hit after those event wrap-ups were posted. For instance, we went hands-on with the iPhone 5 and then later with the 5th generation iPod Touch before getting the chance to check out Apple's new EarPods, which have undergone a redesign just in time for the launch of the iPhone 5. If you're more of an iPod Nano kind of person, then you'll be pleased to know that we also have you covered in our hands-on with the 7th generation iPod Nano.
Later on in the day, Apple announced pricing for its new Lightning connector adapters (which can get a little steep in places), and released the iOS 6 Golden Master seed for developers ahead of the operating system's release on September 19. A full list of iPhone 5 specs made it to the Apple Store this afternoon, and we found out that the iPhone 5 will offer both a GSM and CDMA version. iTunes 10.7 was delivered this afternoon as well, as was a gallery of iLuv's upcoming iPhone 5 products. Toward the end of the day, Apple released a video featuring Jony Ive and Bob Mansfield giving us an introduction to the iPhone 5, and we ask where the iPhone 5's rumored NFC functionality went.
As big as Apple's event was, it wasn't the only thing worth writing about today. A new report suggests that Windows Phone 8 may not be as far along as we thought, and Foxconn is in the public eye again after an undercover worker published a report on the conditions at the now-famous factory. Google was touting the latest Android numbers today, saying that 500 million Android devices have been activated worldwide.
We actually had quite a few stories about NASA today, with the Mars Orbiter finding signs of dry ice snowfall on the surface of the Red Planet. NASA scientists have viewed a massive impact on the surface of Jupiter, and perhaps most importantly, NASA celebrated the 50th anniversary of President John F. Kennedy's historic moon speech. Famous (or infamous, depending on whether or not you work for the RIAA) music sharer Jammie Thomas has lost her appeal, meaning that the court is still making her pay that whopping $220,000 fine, and finally tonight, Microsoft has been awarded a patent for an interesting new technology that makes us immediately think of Star Trek.
That does it for tonight's Evening Wrap-Up. Be sure to have a look at our Apple portal to catch anything you might have missed from Apple's presentation, but otherwise, enjoy the rest of your evening!