500m Android devices activated globally Google crows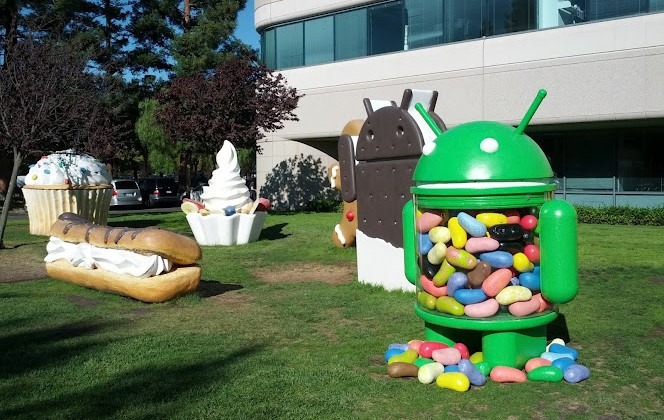 500 million Android devices have been activated across the world, Google has confirmed, with more than 1.3m new devices being added to that figure each and every day. Google's Hugo Barra confirmed the impressive milestone on the company's social network, as well as revealing that the Jelly Bean statue has finally been reinstalled on the Google lawn.
Google chairman Eric Schmidt warned that the half-billion count was coming up last week, speaking at a Motorola event, and also confirmed the impressive growth numbers. Recent stats confirmed that Ice Cream Sandwich continues to replace stalwart Gingerbread on active Android phones, with 4.x versions of the OS now present on over a fifth of phones and tablets.
The news comes just ahead of Apple's iPhone 5 event where, if past evidence is anything to go by, CEO Tim Cook will open with the latest batch of iOS usage figures. One area in which Android has been building its advantage is in large-screen phones, bigger than the 3.5-inch displays on iPhones to-date, though Apple is expected to use a roughly 4-inch panel on the new iPhone.
As for the Jelly Bean statue, that has proved a little more embarrassing than activation figures. The statue accidentally melted earlier this year, a victim of the sun, with the head of the Android popping off and some of the jelly beans inside being appropriated by passers-by.