iOS 6 GM seed lands shortly after iPhone 5 announcement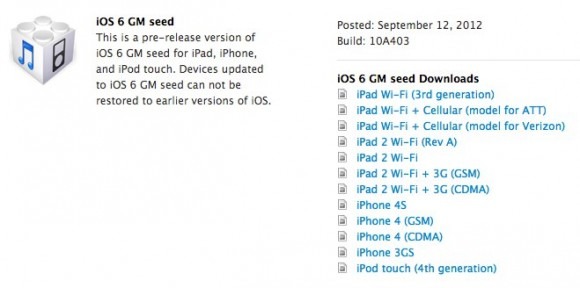 One of the biggest upgrades found in the iPhone 5 is the jump to iOS 6, and though developers have been working with iOS 6 for a while now, today they're getting their first look at the finished product. The iOS 6 Golden Master key has been unleashed, allowing developers to test out their apps and make any last minute changes before the consumer version of iOS 6 launches on September 19. iOS 6 is launching just a couple of days before the iPhone 5 arrives, which is scheduled for September 21.
That gives developers just under a week to test out their apps in the final version of iOS 6 before the newest version of Apple's mobile operating system becomes available to everyone. Developers can download the iOS 6 GM seed for iPad, iPhones going back as far as the 3GS, and 4th generation iPod Touches. In addition, developers can also now download the Xcode 4.5 GM seed, so you've got everything you need to make sure your apps compatible with both iOS 6 and the iPhone 5's new, bigger screen.
As we were told earlier today, iOS 6 will be compatible with the new iPad and iPad 2; iPhone 3GS, 4, and 4S; and 4th generation iPod Touch while coming pre-installed on both the iPhone 5 and new iPod Touch. Apple has opened the floodgates too, inviting developers to start submitting their apps for iOS 6 beginning today. While that's pretty exciting, you should still probably take some time to test your app with the iOS 6 GM and the Xcode 4.5 GM seeds first, just to make sure your app doesn't get rejected.
iOS 6 brings a number of enhancements with it, including Apple's all new Maps app. There's also Facebook integration to take advantage of, and Siri has been given a bit of an update in iOS 6 as well. With the final release of iOS 6 right around the corner, it's certainly an exciting time to be an iDevice owner. The iPhone 5 is up for pre-order on September 14, and be sure to take a look at our Apple portal for all of the news from the day!