iLuv accessories start the iPhone 5 torrential downpour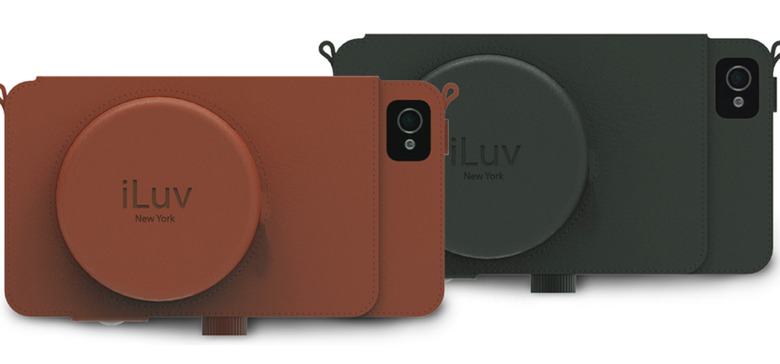 The folks at iLuv have submitted their collection of iPhone 5 cases and accessories this afternoon, starting what's certainly going to be a mega-wave of similar releases from companies from all corners of the iOS-loving universe. The iPhone 5 has a display that's increased in size while the body of the device has gotten thinner and lighter – and taller. And the headphone jack has moved to the bottom of the iPhone right alongside the connector jack which is now much smaller than ever before – and called Lightning! These bits and more have been taken into account with iLuv's new line – available soon!
What you see above is the iLuv Camera Case – made to hold your iPhone 5 with a special pocket up front for your EarPods earbuds while you're on the go – otherwise looking like the lens of a camera for your heavy shooters. The folks at iLuv are also bringing on their popular Pulse Case with dual-layers of color and texture, the Mazarin Diamond Cut Hardshell Case, and the Regatta Case with two-layer protection and a high-gloss exterior with TPE on the inside – hardcore! Below you'll see the iPhone 5 Topog Mesh Softshell Case with a raised topographical lattice design on the back. Made to fit your palm in three lovely colors.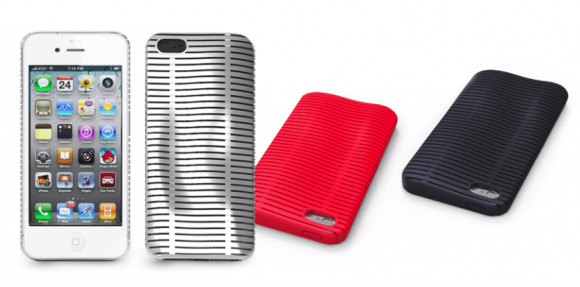 You'll find Snoopy Vintage Series cases for the iPhone 5 from iLuv as well as Snoopy Glow cases coming up too. The iPhone 5 has some Festival Hardshell cases coming from iLuv and the Mummy & Ninja Silicone Character Case will be popping up soon too. You can find all of these cases at iLuv's online store immediately if not soon – and they're also, for the most part, available for the iPhone 4S as well. You can now grab the iPhone 4S and the iPhone 4 for much lower prices than ever before from Apple as the iPhone 5 becomes the new hero – check it out!
Hit up our Apple portal today for more information on the iPhone 5 as details continue to explode forth – also check our iPhone 5 hands-on post for an up close and personal look at the device as it stands today!