iPod Touch and nano Apple Event wrap-up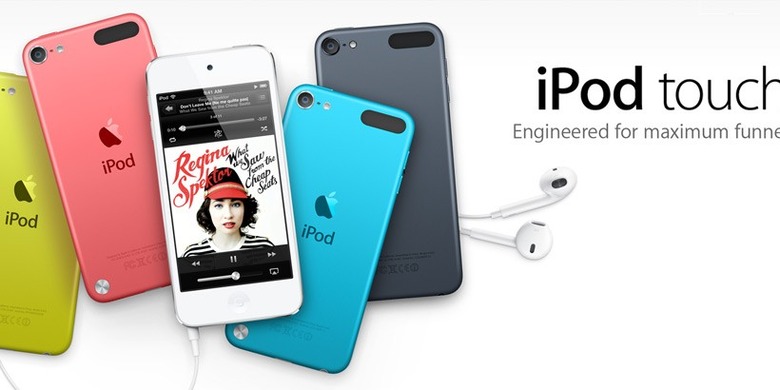 Instead of calling it "iPhone Day" we're just going to call it Apple day. Today Apple took the stage and got everyone excited over the brand new 4-inch iPhone 5. Then in a flash we were talking about iPod Touch and Nano's. Many speculated new iPod devices were coming, but most said they'd be at a later date. Today however Apple unveiled an awesome new 4-inch iPod Touch 5th generation, and a new and improved nano. We have pictures and all the details below.
Apple surprised everyone when they announced the brand new 5th gen iPod Touch complete with almost everything we love about the iPhone 5. The new iPod Touch gets the same 326 ppi 4-inch Retina Display, as well as that awesome new brushed aluminum design — no more chrome to get covered in scratches. For full specs and details about the fastest, tallest, and thinnest iPod yet you'll want to check out our iPod Touch announcement post.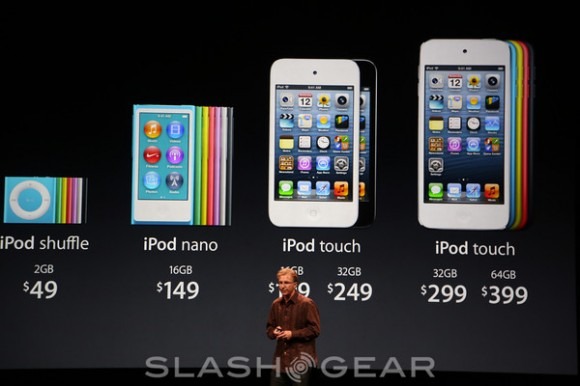 The new iPod Touch is up on Apple.com right this minute and pre-orders start on September 14th. You can get their 32GB iPod Touch in five excellent colors (as shown above) for only $299, then the 64GB model will run you $399. The previous generation iPod Touch has seen a $50 price cut on all models too if you don't want that beautifully large screen and new dual-core processor — but you should. Apple didn't confirm the release date but the new device will be shipping in mid October.
That was the star of the show in terms of iPod stuff, but Apple also announced new colors for the original shuffle, as well as a brand new "renanoed" iPod nano for just $149. Yup I just said renanoed as that is exactly what Apple is calling this refresh. Both the new iPod models have the new lightning dock connector, and the new nano is smaller than ever — while getting a bigger screen.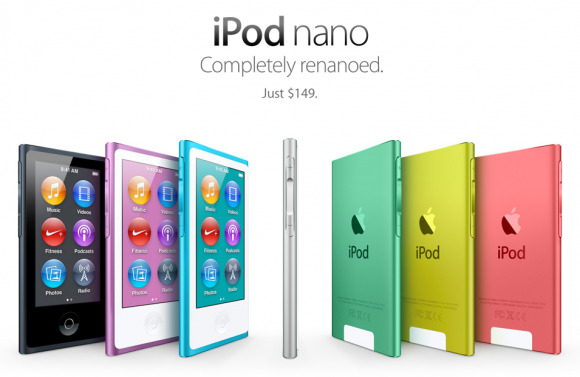 This time around the nano looks more like a mini iPhone. Here you've got the "thinnest iPod nano we've ever created", Apple says, with a 38% thinner body at 5.4mm. You also have a home button just like the iPod Touch and iPhone, and a giant button on the left side for play, pause, forward, back, and volume adjustments. The screen has been boasted up to 2.5-inches and is capable of the usual widescreen video viewing. The nano has the same new aluminum design and will also be available in a wide array of colors as we see above. The all new iPod nano will be available for pre-order on September 14th as well, and will ship in October. You can get the 16GB model starting at just $149.
Then we heard about a newly redesigned iTunes, as well as the new earbuds Apple is calling EarPods. For everything Apple today you won't want to miss our detailed and thorough Apple Portal. Then if you'd like an all-in-one surely you'll need to take a peek at all of our iPhone 5 coverage. Lastly if you like what you're seeing here is our iPod Touch hands-on! Do you like the new iPod offerings, or will you just be waiting for the iPad Mini?