5th-gen iPod touch Hands-on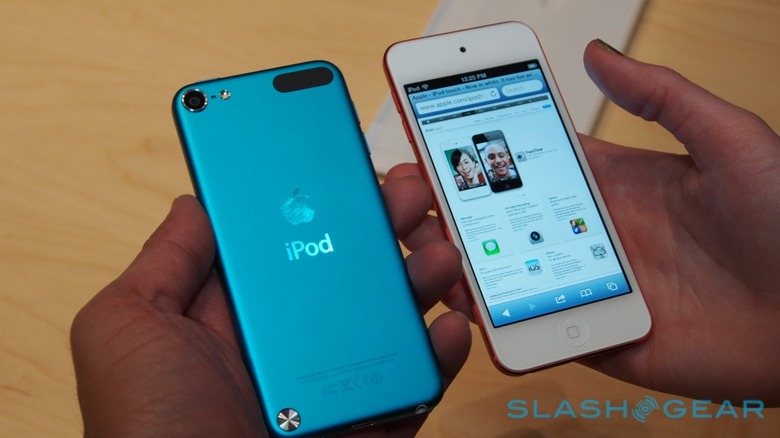 In its fifth generation, the iPod touch gets even closer to the iPhone, while still carving out its own multimedia niche. Borrowing the new 4-inch Retina display but slotting it into a mere 88g, 6.1mm thick chassis, it's clear that doing away with the cellular radio has (among other disparities) made for an altogether more comprehensive and capable device. Certainly not one to fall into the iPhone 5's shadow; read on for our first impressions!
It's hard to believe how thin Apple can make the iPod touch without also making it feel fragile, but the new matte-finish aluminum casing – in a welcome range of colors now – actually comes across as tougher than ever before. The display is as crisp, bright, and generally beautiful as on the iPhone 5, but if anything its widescreen dimensions are exaggerated and emphasized by the narrow iPod body.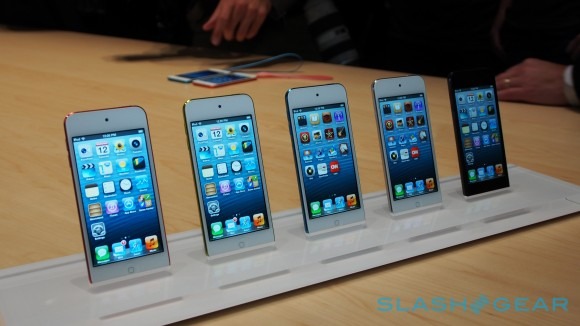 Inside, the Apple A5 chipset is a welcome addition, and now the iPod touch no longer feels like a slumbering compromise. Siri acts as we've already seen it, piping up when you double-tap the home button, though you'll need a WiFi connection because cellular data is reserved for the iPhone. Menus whip through and features like the newly-supported iMovie and iPhoto load with no delay; we were soon shifting around video clips and editing stills, just as we were used to doing on the iPhone 4S.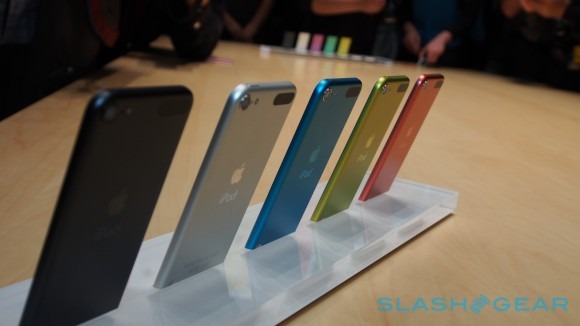 Those new apps work with the 5-megapixel camera, of course, another new addition. Apple hasn't stinted on specs there, despite the lower resolution than in recent iPhones, and you get f/2.4, an LED flash, and sapphire crystal protection. The camera strap – which comes bundled, and color-matches the iPod touch itself – seems like a gimmick at first, but a few minutes play with the Panorama mode and you realize that, just as gamers replaced their PSP's and DSi's with a 4th-gen iPod touch, photographers are going to increasingly dump their point-and-shoots for the 5th-gen version.
Of course, the 5th-gen touch won't go into battle alone: Apple will offer the existing, 4th-gen model alongside it still, satisfying a lower price point. But the extra features you get from the new version are, we already believe, definitely worth the extra money.