Apple EarPods Headphones Hands-On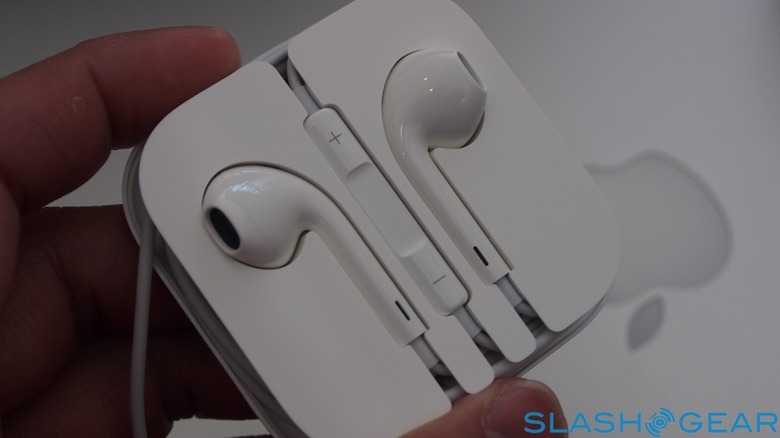 Iconic and underwhelming: that's been the recipe for Apple's bundled earbuds with the iPod and iPhone so far, but the EarPods are here to hopefully change that. Packaged with the new iPhone 5, 5th-gen iPod touch and 7th-gen iPod nano, and also available for anyone with $29 to spare, the EarPods promise an affordable step up, but do they deliver? Check out our hands-on after the cut.
First things first: they're a solid improvement over the standard Apple earphones. That wouldn't take a huge amount, though, but it's a welcome change for those picking up one of today's new devices. Whereas before we would probably have recommended everyone replacing the standard set with some aftermarket alternatives, the EarPods are reasonable enough options to at least audition for a while before settling on a replacement.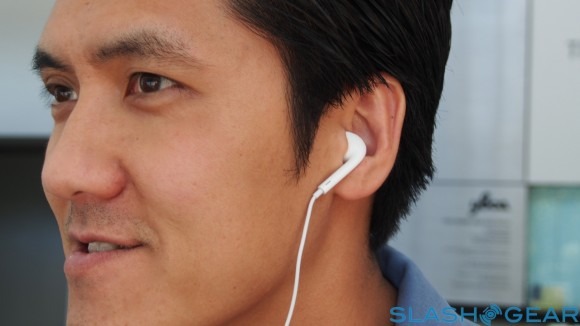 The gimmick is in the trio of apertures for the sound, both at the tip as usual, but also arranged around the body of each bud. They also get a new design of casing, which is said to improve in-ear fit. We had no problems keeping them in place, and they do feel more secure than the version they replace, but a sturdy rubber or foam tip (or, better still, a set of custom-molded buds) will always feel less precarious.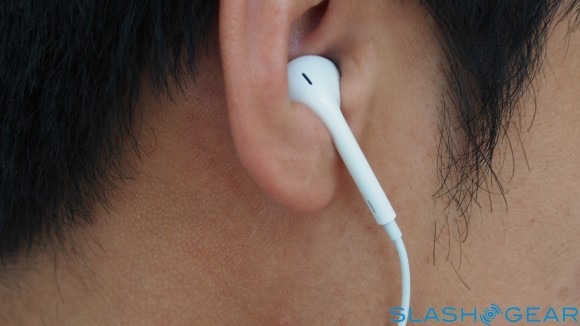 What those options usual have against them is cost, and there the EarPods strike a balance. We'll have to spend more time with them to figure out quite the quality difference – amid the noise of the demo floor they were certainly better than the old set, with noticeably stronger bass, but we won't judge any more than that – and listening to other people testing them it was clear that these aren't the headphones to choose if you want to keep your musical tastes completely secret. There's definitely some overspill in noise.