7th-gen iPod nano Hands-on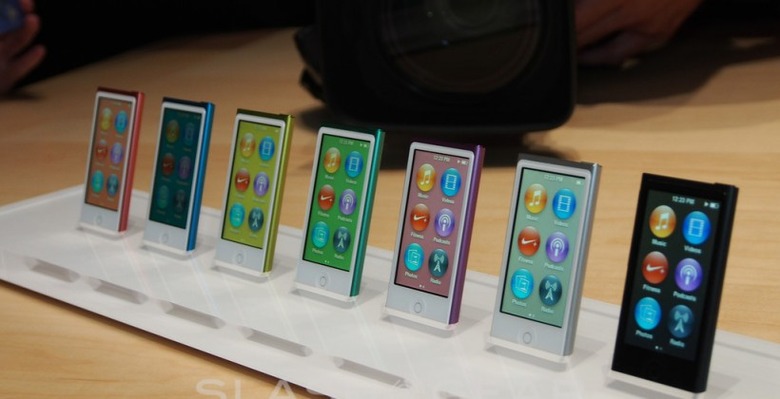 Apple's mid-range iPod, the iPod nano, has gone through the most varied evolutionary changes of all the Cupertino media devices. In its 7th-generation, its settled on a combination of the previous model's touch and earlier versions' bigger screens, throwing in some slick anodized aluminum and highly polished usability too. Read on for our first impressions!
It's already shaping up to be our favorite iteration: the short, squat body nestles easily into the palm of the hand, and the touchscreen graphics – though not iOS – are oversized and easy to press with a thumb. We can imagine the nano remaining popular with joggers for that reason, while the integrated Nike+ and pedometer certainly won't hurt there.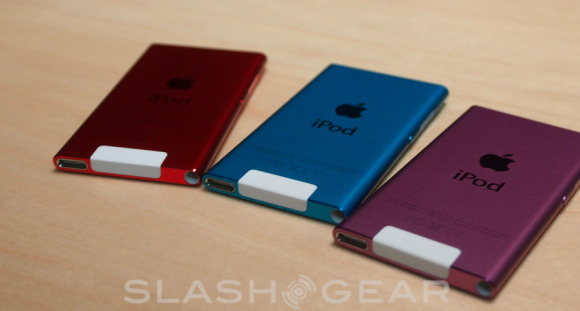 Apple isn't talking internal specifications, so the exact processor is unclear, but it didn't struggle with the pared-back interface. You don't get web browsing or ebook reading, but the touchscreen is bright and the multitouch works with no issues. The Lightning connector and Bluetooth should mean getting media onto the player – and enjoying it off it – are equally problem-free.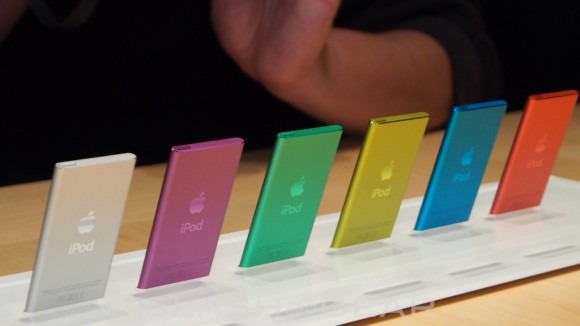 The colors remain as eye-catching as ever, and tiny form-factor – while still larger than the clipped version before it – is altogether more useful for those who want to enjoy video. Look for it to drop in October, priced at $149 for the single 16GB option.