SlashGear Evening Wrap-Up: December 27, 2012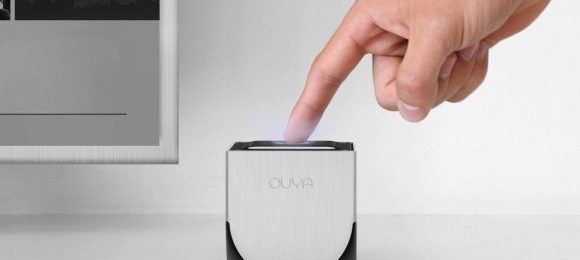 Welcome to Thursday evening everyone! Today a collection of BlackBerry 10 slides outed video chat and screen sharing through BBM, and we learned that smartphone and tablet activations rose to huge numbers of Christmas day earlier this week. There's a new survey from Pew and NPD that suggests tablets are beginning to replace eReaders and print, while we heard that Apple might be thinking about producing the Mac Mini here in the US.
A new video takes a few guesses as to what the highly anticipated Galaxy S IV will look like and what kind of features it'll have, and a new concept from Hyundai will have users taking advantage of NFC to lock and unlock their vehicles. Federal regulators are pushing for black boxes in cars made after September 2014, and Toshiba has pulled the veil off a new 20-megapixel sensor for a point-and-shoot camera. We heard today that Game of Thrones and Project X were among the most pirated products in 2012, and Samsung told us how its Galaxy line has been performing in India.
Apple CEO Tim Cook took a 99% pay cut this year, while Samsung was busy dishing new details on its Premium Suite and the Android 4.1 update for the original Galaxy Note. Apple and Intel are rumored to be working on iWatch and targeting a 2013 release, and Mercedes-Benz released promotional images for the 2014 CLA-class early. We were told that crime in New York City is up for the first time in 20 years thanks to iDevice hype, while Microsoft doubled the number of apps on the Windows Phone market in 2012. If you're in the giving mood, you might want to support Extra Lives' Pokethon III, but if you've got some cash burning a hole in your pocket, Xbox Live's Borderlands 2 sale isn't a bad idea either.
OUYA developer consoles started shipping today, the Sony ODIN has been tipped to hit the market as the Xperia X, and Foursquare and NASA have launched a new Curiosity Explorer badge. Microsoft said today it isn't all that worried about Google stealing its Office thunder, and Windows RT has been ported to the HTC HD2. Finally tonight, Chris Burns delivers his review of the Spigen SGP SGP10091 Armor Slim Case for the iPhone 5. That does it for tonight's Evening Wrap-Up, we hope you enjoy the rest of your night folks!