Apple and Intel rumored to be working on iWatch for 2013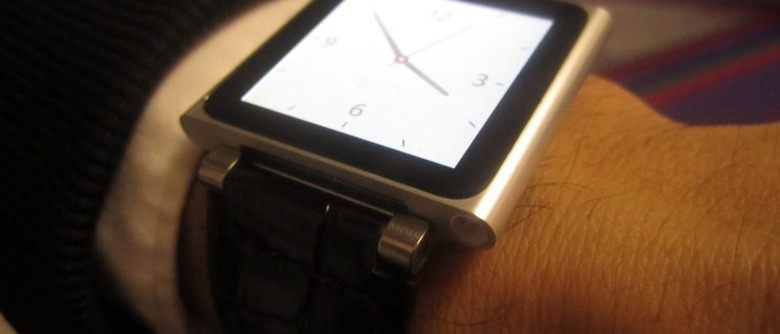 While smartwatches may seem like a short-lived fad, it's rumored that Apple and Intel think the contrary. It's said that the two companies are teaming up to release an "iWatch" sometime in 2013. The device would connect to your Apple devices via Bluetooth, especially the iPhone and iPod line, in order to relay information from these devices to the watch.
It's said that Intel will be working with Apple to create the watch device, and it'll come with a 1.5-inch PMOLED display made by RiTDisplays, and will feature ITO-coated glass. Low-power Bluetooth 4.0 connectivity will also be a big feature in the rumored Apple smartwatch. Sadly, though, that's all the details that were provided.
Smartwatches have certainly gained some traction lately. We can't forget the Pebble smartwatch, which raised over $10 million in funding on Kickstarter. Sony also released their own smartwatch. However, the market for smartwatches isn't anything to write home about, and it may just be a passing fad that will die out in a year or two.
Of course, this is only a rumor, and we'll remain skeptical of such a product from Apple, but we can't say that we'd be too incredibly surprised if the company did end up releasing a smartwatch of their own. The 6th-generation iPod Nano was extremely popular as a watch of sorts, and Apple built on that popularity by releasing several watch faces for the mini music player.
[via Mobilegeeks.de]