Samsung Galaxy S IV "hands-on" takes a guess at the future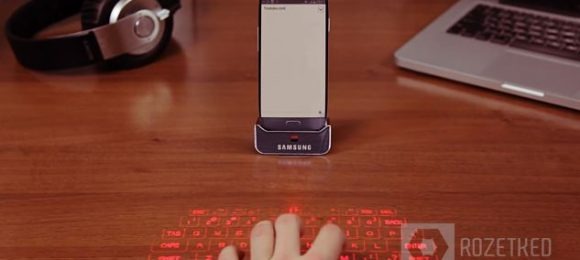 Samsung hasn't even announced the Galaxy S IV yet, and already it's one of the most anticipated phones of 2013. After the massive success of the Galaxy S III, we're all interested in seeing what Samsung can do with its next flagship phone. We've seen leaked parts, sure, but nothing set in stone yet. That isn't stopping the folks at Rozetked from having a bit of fun though, as they've put together a render showing off what the Galaxy S IV might look like and do once it finally arrives.
In the video below, we see a super slim smartphone that comes equipped with a 1080p Grand AMOLED display, a 13MP camera, and a quad-core processor clocked at 2GHz. The video also assumes that Android 5.0 Key Lime Pie will have been released by the time Samsung begins shipping the Galaxy S IV, which we have to say would be pretty awesome. We also hear that the Galaxy S IV will be much thinner than the Galaxy S III and the iPhone 5, which would be especially impressive considering the Galaxy S III is already pretty slim at just 0.33-inches thick.
One particularly cool feature we get to see is a laser keyboard dock. Our faceless host connects the Galaxy S IV to the dock and then slides his hand across the surface in front of it. The dock then projects a laser keyboard onto the desk and he begins typing away. Needless to say, we want the Galaxy S IV to come with this kind of functionality.
Of course, this is all just wishful thinking, so don't take it to mean that Samsung is actually planning these features for the Galaxy S IV. Still, text at the end of the video tells us that this render is based on leaked parts, so what we're seeing may not be too far outside the realm of possibility. We'll simply have to wait and find out what kind of hardware and features the Galaxy S IV is packing when Samsung reveals it, which will hopefully be at CES 2013 in a couple of weeks. Keep it here at SlashGear for more.
[via Android Community]