Borderlands 2 prices take a dive on Xbox Live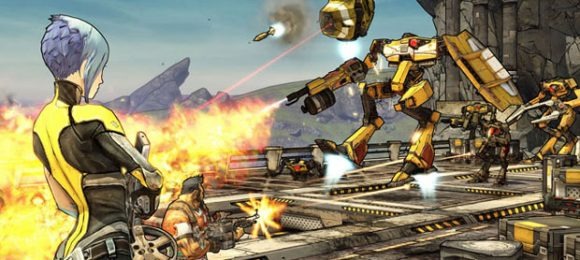 If you've been holding on out Borderlands 2 and have an Xbox 360, now might be a good time to buy. As a part of Xbox Live's Countdown to 2013 sale, the Games on Demand price for Borderlands 2 has taken a tip, shaving 33% off to come in at $39.99. That isn't bad for a game as recent as Borderlands 2, and you can also feel good knowing that you're getting a Game of the Year contender on the cheap.
So, what if you already have Borderlands 2 but still have some cash burning a hole in your pocket? Is there anything for you? It turns out there is, as Gearbox has also knocked 25% off the price of the Borderlands 2 season pass to bring it down to 1,800 MSP. The season pass, as many of you already know, gives you access to the four planned DLC packs at a discounted rate, so you're saving even more if you opt to buy today.
Two of these DLC packs, Captain Scarlett and Her Pirate's Booty and Mr. Torgue's Campaign of Carnage, have already released, while a third titled Sir Hammerlock's Big Game Hunt is coming up next month. We don't have any details on the fourth DLC pack yet, but considering the rate at which Gearbox has been launching DLC for Borderlands 2, that's bound to change soon. In short, you get a lot of content if you go with the Borderlands 2 season pass, so if you were planning to buy up the DLC anyway, it may not be bad idea to plop down some cash today.
Finally, for those of you who have never experienced what the Borderlands franchise has to offer, the original game is on sale through Games on Demand for $9.99 today as well. It should be noted that these deals are only good for today, as tomorrow a new set of deals will be ushered in for the next day in Microsoft's Countdown to 2013 promotion. Did you pick up any Borderlands-related goodies in today's sale?
[via Major Nelson]