Spigen SGP SGP10091 Armor Slim Case For iPhone 5 Review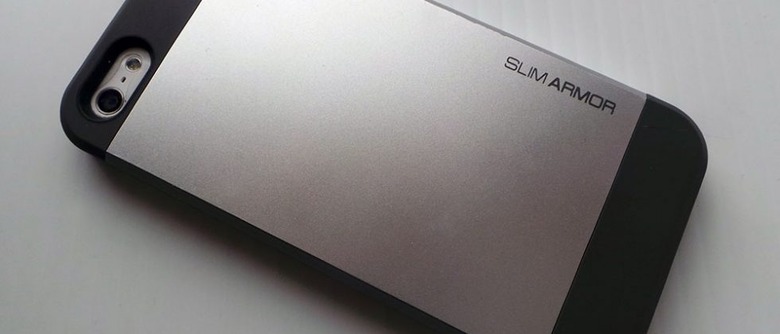 The case we've got here from Spigen SGP is easily the most form-fitting unit we've get had our hands on for the iPhone 5, and it's quite the looker, too. This is the Spigen SGP SGP10091 Armor Slim Case for iPhone 5, and after you're done with that mouthful, you'll want to know that works with both a relatively hard-yet-rubbery TPU base and a polycarbonate midsection for both a bounce-factor and a hardcore beat-up protection assurance.
This case comes in three different color combinations, the one we're working with here called Satin Silver. The other two options are Metal Slate and Gunmetal – very fashionable indeed. The different centers and covers are interchangeable, too, so if you're thinking about getting the full collection, you can mix light and dark! We're all about the light with our White iPhone 5, mind you.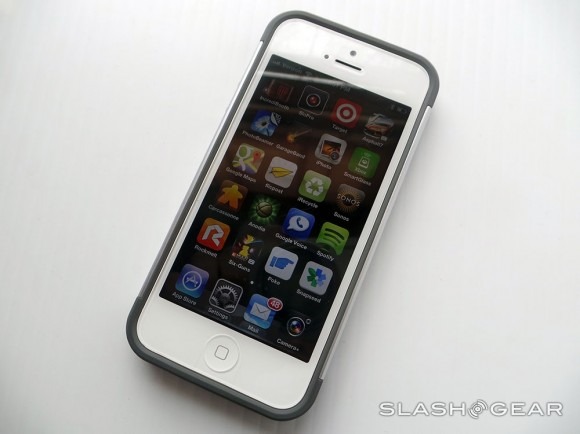 This case allows a rectangular opening for your mute switch / rotation lock that's accessible but not overly wide. Your volume buttons are covered by the TPU casing with + and – symbols so you still know what you're pressing, the same being true of your power/lock button up top (without the symbols). On the bottom of the device you've got a slim opening for your Lightning port wide enough for your standard Apple Lightning cord.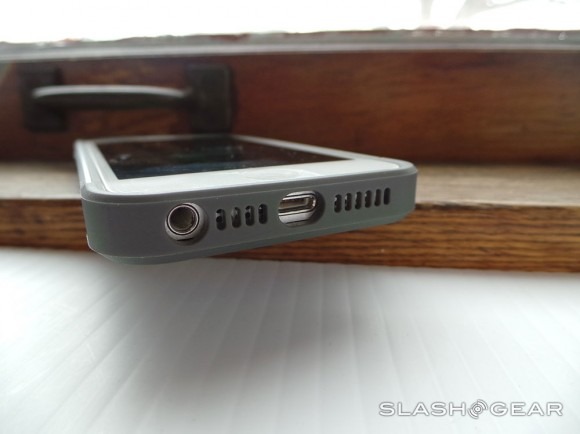 The bottom also has a set of grilles that allow your audio to continue blasting forth from your device like wild. The headphone port – one of the most important points on any case for case maniacs like us – is slightly wider than the hole – as it should be! Spigen SGP makes a point of noting that Apple EarPods and "earbuds with L-shaped plug (within 6.17mm diameter) including Beats by Dr.Dre" are compatible with this case specifically.
The case is next-to-weightless, super-thin, and protective, available starting this week for $17.99 MSRP in stores that carry fine cases galore – go grab one!