SlashGear Week in Review - Week 29 2011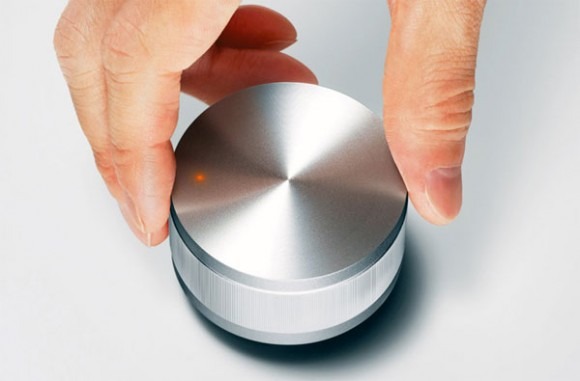 Welcome to this week's edition of the SlashGear Week in Review, let's get to it! The Vol Speaker concept turned up this week with a design that makes it look like a big volume knob. The concept has a rechargeable battery inside for portable listening. We learned that Android 3.2 fixes the screen incompatibility for apps that were previously handset only. The OS will get the ability to change from stretch to fill and zoom to fill the screen.
Facebook deactivated Open-Xchange to block personal data migration. The move is seen as an easy to block the easy export of contacts from Facebook to Google+. Apple targeted HTC in a second case with the ITC this week. The second case also alleges patent infringement.
AntiSec has stolen 90,000 military email addresses and passwords in their latest hack. The emails and passwords were stolen from the servers of military contractor Booz Allen Hamilton. HTC was mad at Apple for the second patent infringement suit with the ITC and called Cupertino out for competing in courts and not on products. HTC obviously "vehemently denies" Apple's claims of infringement.
A lifelike and rather gross looking Angry Birds cake surfaced this week. The green pig heads looked like they could have been lopped off a real pig, assuming green king pigs were real. An awesome looking flash drive turned up that has a combination lock cover. The drive is a concept made by hand and has a cool steampunk look to it.
Apple was heavily into the legal dramas this week with Samsung demanding that the Appel legal team be disqualified. Samsung alleges that the Apple legal team has a conflict of interest since the law firm has a founder that worked for Samsung on a case in the past. Google suspended accounts on Google+ that used Pseudonyms because it wants people to only use their real names. The "avatar-based names" can be put in the other names field.
Some cool Concrete Building Blocks landed this week that are the same size as normal 2 x 4 LEGO bricks. The blocks are perfect for the huge LEGO fan that likes things that are a bit odd. Bluetooth support for the Apple TV was discovered in iOS 5. The functionality will usher in the ability to use Bluetooth gaming controllers and lots more.
The beta 3 version of iOS 5 has a really cool feature for FaceTime mirroring in it. The feature lets you shoot FaceTime calls over to a larger screen. Google has announced that an address book uploader will be coming soon to migrate contacts to your Google+ account. Google offered no time frame on when the uploader would be offered.
Nokia hinted that it was eyeing other markets than its own handsets for Nokia Maps. The company has started to tell people that Nokia maps works just as well on iPhone and Android browsers as Nokia phones. We already know that the Mango update for Windows Phone 7 is coming this fall. A tweet hinted that the winners of a competition that will get WinPo 7 smartphones as part of the prices will have Mango on the smartphones and the devices will be given by September.
Music fans probably wet themselves a little this week when Spotify finally went live in the US. The streaming music service is available as a free offer with an invite and has paid versions as well. Google announced that it is activating 550,000 Android devices daily and that it has hit 250,000 apps on the Android Market. The activations are growing, in May 500,000 Android phones were activating daily.
Google+ now has over 10 million users with about a billion items shared each day. That means the service has grabbed 13% of the 750 million users Facebook has in only two weeks. Researchers developed a cool new flexible memory that has the consistency of JELL-O. The new memory may usher in a new era of implantable electronics.
Apple is set to launch refreshed MacBook Air notebooks next week according to sources. The machines are expected to have new processors and Thunderbolt ports. Microsoft leaked plans for a new social networking concept called Tulalip this week. The leaked page was replaced with a statement saying it was an accident.
The Pentagon announced that Cyberspace is an operational domain for the US military. All the rampant hacking that has been taking place will now need to deal with military efforts to block and find the attackers. Files on the Android Market have hinted that Google has a music store in the works. Details are scant by the files point to music and movies. Thanks for reading this week's edition, see you next time!