Concrete Building Blocks look like LEGO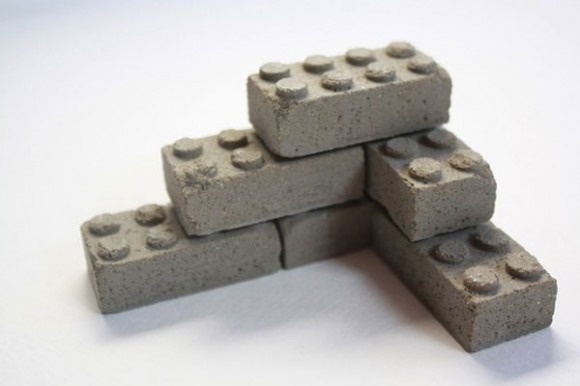 I like LEGO blocks and I really like to see the creations that geeks get up to making when they have plenty of blocks at their disposal. The thing that all the LEGO blocks I have seen in the past have in common is that they are made from plastic. A designer on Etsy has some cool LEGO blocks that aren't made from plastic even thought they are sized like your typical block.
The name of the item is Concrete Building Blocks and as the name suggests the blocks are made from concrete like a block you might use for a retaining wall in your backyard. The blocks look really cool and you buy them in sets of six. Each set will cost you $8.50. As you can imagine the blocks aren't as uniform as the real LEGO bricks made from plastic and they don't appear to fully snap together.
The concrete blocks are designed to look just like the 2 x 4 LEGO bricks you played with as a kid and might still play with today. Each brick measures 1 5/8" x 3/4" x 1/2". The seller of the Concrete Building Blocks also notes that the bricks vary in color and texture. It appears some of them might be missing corners too.
[via Etsy]