Samsung demands Apple legal team be disqualified over insider knowledge fears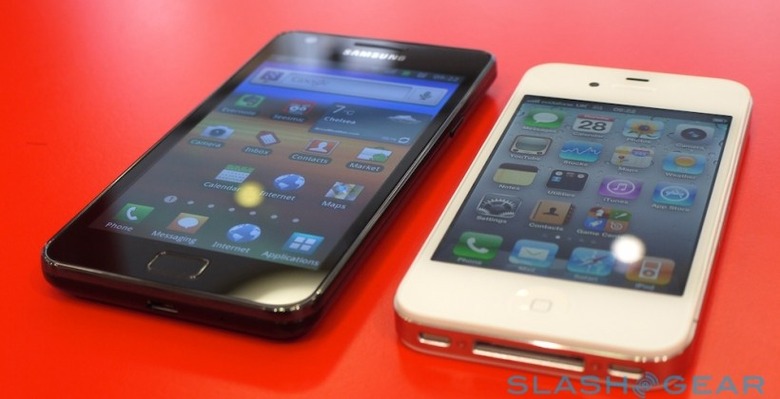 The legal furore between Apple and Samsung has taken another bizarre turn, with the Korean company demanding that some – or potentially all – of Apple's outside legal team be dismissed over conflict of interest. According to Samsung's newest motion, FOSSpatents reports, the law firm Bridges & Mavrakakis which Apple has retained was co-founded by someone who previously represented Samsung while at a previous firm, along with several of the other lawyers on the team. The company alleges that the firm now has "privileged and confidential" knowledge of Samsung which it could well use in shaping Apple's legal case.
While the Bridges & Mavrakakis team have apparently attempted to dismiss concerns, Samsung claims, by pointing out that technology evolution is so quick as to render any information they have useless, as well as suggesting that their "prior representation of Samsung was not substantially related to the current matter," the company argues that they in fact did work for Samsung as recently as earlier in 2011. In a previous case which pitted Samsung against Sony Ericsson, the lawyers supposedly investigated a patent Samsung holds, and which it has since included in its countersuit against Apple.
"Samsung is confronted with the incredulous situation of now finding these former trusted counsel working on behalf of Apple. Over the years, these attorneys not only provided Samsung with in-depth legal advice regarding global litigation strategy, but also detailed technical analysis of Samsung mobile devices. Their work included preparing and overseeing claim construction charts, working with experts, coordinating with Samsung's in-house and business teams to craft strategy and develop facts relating to patent litigation about Samsung's mobile devices, including fair, reasonable, and non-discriminatory term ('FRAND') arguments, analyzing Samsung's patent portfolio relating to mobile technology, and reviewing technical specifications and other documents, including privileged documents relating to Samsung's mobile technology patents. Through their representation of Samsung, these attorneys obtained unfettered access and insights into Samsung's approach to patent litigation" Samsung motion
In addition to wanting Bridges & Mavrakakis off the case, Samsung is also calling for Apple's other outside counsel, Morrison & Foerster and Wilmer Hale, to confirm they have not received any confidential information in the process of preparing their case. Having seen their attempts to dig out any such evidence rebuked on privilege grounds, Samsung now requests the other teams "provide affidavits confirming they have not received any Samsung confidential information from attorneys at Bridges & Mavrakakis."
Apple is yet to comment or reply, though the expectation is that it will fight for its right to retain the counsel of its choosing. Whether Samsung legitimately expects its motion to carry weight, or is using this as a leverage point to complicate or undermine Apple's case (or some combination of the two), is unknown; the company has requested a court hearing around August 18, where the judge will decide if its allegations hold water.