Apple TV Bluetooth Support Discovered In iOS 5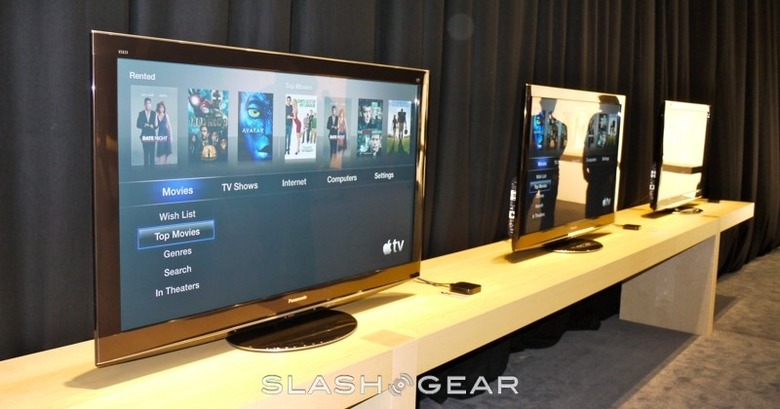 Apple's incoming iOS 5 update could enable the Apple TV's latent Bluetooth connectivity, it's reported, with mention of various pairing options being discovered in the pre-release beta code. The new software will allow the STB to connect to Apple's Bluetooth keyboard, 9 to 5 Mac's tipster spotted, though there's also speculation that it might permit direct pairings with the iPhone, iPad and other peripherals.
That functionality could open the door to Bluetooth game controllers, potentially, or using an iPod touch or iPhone as a remote control for apps running on the Apple TV. Apple has long been expected to enable App Store access on the streamer, turning it into a casual gaming console of sorts as well as increasing the number of internet media sources the Apple TV could play. At the very least, it's hoped that Apple adds a browser to the box.
Meanwhile, an updated Apple TV has been tipped for sometime this fall, offering Full HD 1080p video support – up from the 720p of the current model – and the same dual-core Apple A5 processor as in the iPad 2 and as is expected to turn up in the iPhone 5. It's possible that the Bluetooth connectivity is also being reserved for the Apple TV 2, though since the hardware to support it is already in the current model it seems likely that Apple will enable it in at least some form.
iOS 5 is expected to arrive sometime this fall.