Spotify US Goes Live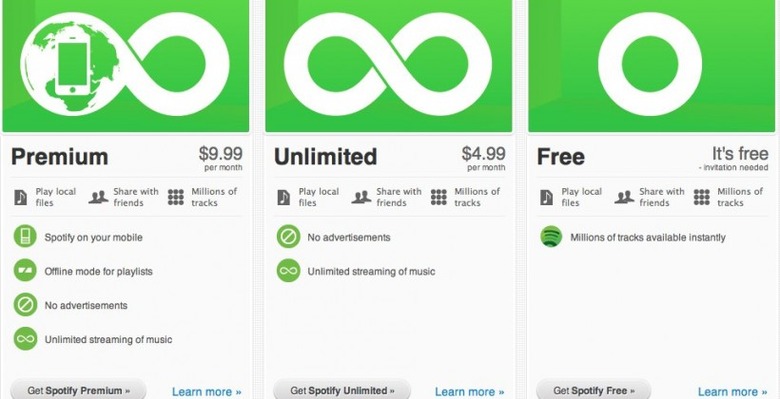 As expected, Spotify US has gone live, offering streaming music to PC, Mac and mobile devices. Spotify's free service requires an invite in order to get started – so that the company isn't overwhelmed – but you can jump the queue by subscribing to the unlimited or premium packages at $4.99 or $9.99 per month respectively.
As well as access to Spotify's 15m+ catalog of music, the app can also import any MP3 tracks you already have. That means you can fill in gaps in the company's lineup with your own songs, and create playlists based on both local and streaming content. Spotify offers mobile apps for iOS, Android, Symbian and other platforms – as long as you have a premium subscription – and they support offline playback, with playlists optionally cached to your phone so that you can listen even without a connection.
The regular, free account is advert-supported, while the unlimited package gets rid of the ads and throws in unlimited streaming. If you want higher-quality tracks then you'll need to upgrade to premium, which also allows access from A/V kit such as select Onkyo kit.