Android Market Files Hint At Google Music Store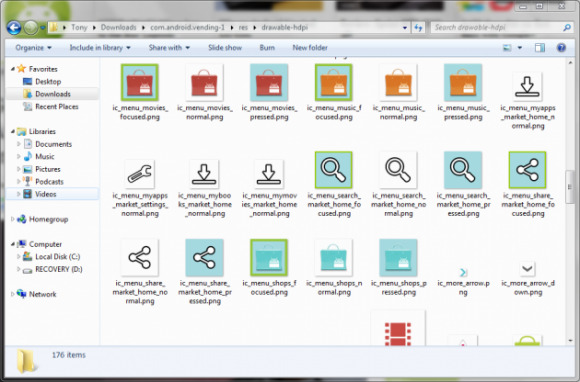 Google's Android Market was just revamped this past week with a new layout, easier navigation, and the addition of books and movies. But still missing, was a music offering. However, delving into the resource files for the updated marketplace revealed evidence of an upcoming Google music store.
After months of delays from unsuccessful negotiations with record label companies, Google seemed to have launched a very incomplete music service, which they aptly labeled as beta. It launched during the I/O conference back in May, but has since generated very little buzz—quite the opposite from its Google+ social platform. Without record label support, the service could only function as a music locker unable to sell music.
But is that about to change? Some files discovered in the Android Market update are either signs that Google may have finally swayed record labels or are simply planning ahead. In the resource files where the Market app calls its graphics, there are various items including shopping bag icons. A red shopping bag represented the Movies section, a green one represented apps, a blue one for books, and an orange one for music, which matches the Google Music Beta scheme.
However, a Google music store launch seems a bit late. Apple's iTunes is still the largest music download store and soon it's getting the iCloud. Amazon trails far behind in second place despite their cut-throat pricing and cloud locker service. And now with the excitement for the launch of Spotify and a potential shift of interest towards a music subscription and streaming service it seems unlikely that Google will be able to make much of a splash with whatever music locker and store combination it's cooking up.
[via Android and Me]