SlashGear Evening Wrap-Up: September 11, 2012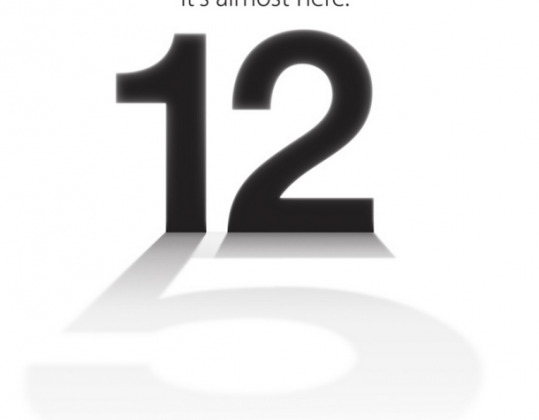 Tomorrow's the big day, folks. Apple is set to hold an event tomorrow, and all signs are pointing to the reveal of the iPhone 5. Ahead of the event, however, came plenty of iPhone 5 news and rumors today. We heard today that iPhone 5 pre-orders will open up on September 14, and one analyst is saying that 10 million iPhone 5s will be sold this month alone. We also take a closer look at what we can expect in iOS 6 (which will be launching with the new iPhone) and we recap all of the news and rumors that have surfaced in this very long lead up to the reveal.
On the eve of the iPhone 5's reveal, Samsung looks ready to pounce with an LTE lawsuit, and we received some new details about the new iPods that have been tipped for reveal alongside the iPhone 5. Pictures of what appear to be Vodafone Nano SIMs for the iPhone 5 surfaced today as well, and Samsung may soon be releasing a new advertisement meant to pull consumers away from Apple's next iPhone.
Of course, all of the day's news wasn't exclusively about the iPhone 5, with Everything Everywhere holding its highly-anticipated 4G event in London today. We were there to see what all Everything Everywhere had to announce, and it turns out it was quite a bit, starting with the re-branding of the company to be named simply EE. 4G LTE service from EE rolled out in four UK cities today, and EE also announced plans for fiber service. We found out which phones will support EE's 4G LTE, put EE's network through its paces with a good old speed test, and found out that EE will be the exclusive carrier of the Nokia Lumia 920 in the UK.
Samsung gave us some new details about the Galaxy Note II's Airview feature today, while Motorola and Intel began teasing a device which will deliver "edge-to-edge power." Some new information about Google Glass surfaced, Nokia City Lens has left beta and is now available on a number of Lumia devices, and Lucid was seen showing off its new Thunderbolt external GPU today. Mark Zuckerberg took some time to talk about Facebook's struggles in the mobile arena, and we found out that Terraria will soon be coming to Xbox 360 and PS3. Google has rolled out an update for Google Drive on iOS and Android, Apple's Jonathan Ive has reportedly spent $17 million on his new mansion, and finally tonight, we heard that some retailers are opting not to restock BlackBerry devices.
That does it for today's Evening Wrap-Up, but be sure to follow our liveblog of Apple's press event starting at 10 AM PT tomorrow morning! Enjoy the rest of your evening, everyone!