iPhone 5 software rundown pre-event: the iOS 6 we know today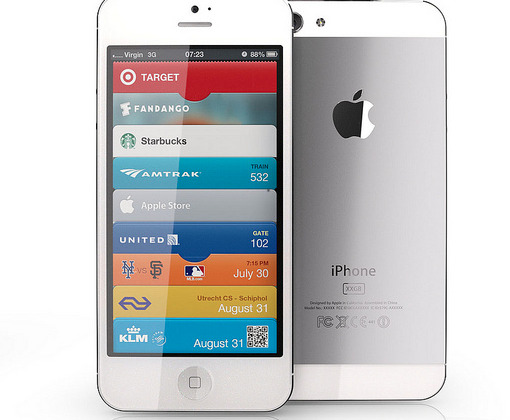 Tomorrow may well be the day that Apple reveals their next-generation iPhone 5, a device that'll be bringing their newest mobile operating system, iOS 6, to the forefront. We've seen quite a bit of this operating system already as it was revealed in part as an "iOS 6 Preview" back at the developers conference known as WWDC 2012. Let's have a look here at what iOS 6 is set to bring to the iPhone 5 before we liveblog the main event in less than 24 hours – it'll be fun!
NOTE: We've also got a hardware round-up prepared for you for your pre-event consumption – have a peek!
One of the more important elements that Apple's made clear here with iOS 6 is that it'll be "free and easy to upgrade wirelessly on your iPhone, iPad, or iPod touch." This is a move that's really not replicated at such an all-encompassing level by any other company at the moment, and now that it's all wireless, it's easier than ever before. Not all devices will be compatible with the upgrade, but chances are if you've got an Apple mobile device that was released in the past several years, aka everything except the oldest generation devices, you'll be good to go.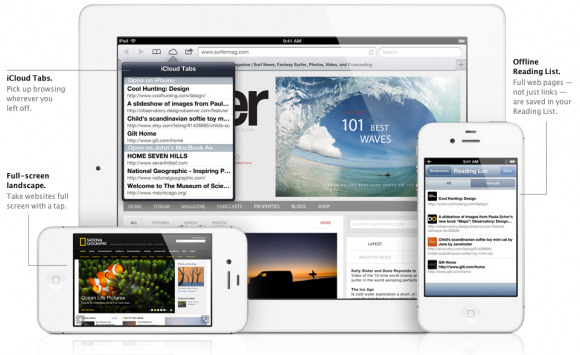 Safari is still the web browser that you'll be working with, and now you'll be seeing iCloud Tabs to keep track of what you're looking at – and were looking at recently – no matter what device you're working with. This browser also has offline browsing so you can save pages you want to read on the airplane, and includes the ability to select and post images to webpages from your Camera role without leaving the app. This new OS comes with Lost mode and Find My Friends – your device will be able to transmit its location – if you want – even if you've not got it in your hands when you want it.
Guided Access is a new feature which allows you to turn off certain areas of the screen and/or your hardware buttons. This will be great for users hoping to use their device as a display for an art project or if they're handing it off to a child who – believe it or not – is able to accidentally access the bits you don't want them too – keep them in the game! Mail has also been bumped up with swipe-down for refresh, VIP list inclusion, and a much more streamlined user interface.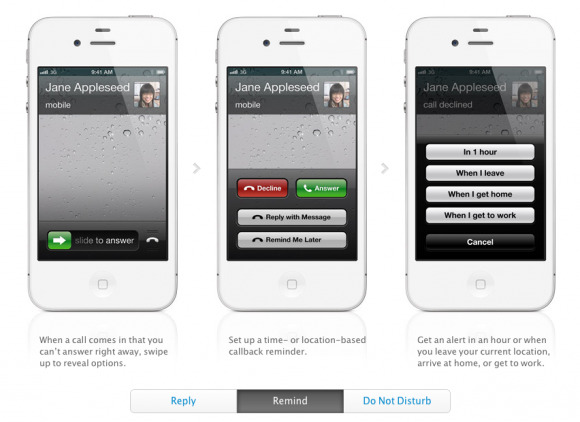 The Phone interface has been updated with Do Not Disturb, Reply with Message, and Remind Me Later buttons. Never again will you have to hang up on a call that you can't take just because you can't take it right that minute. If you're planning on calling with video, you'll be glad to find FaceTime now working with your cellular connection – before you had to rely on wi-fi for this video chat system to work.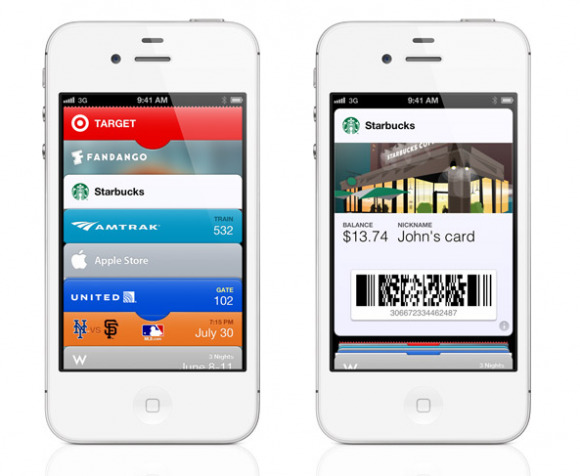 Passbook is one of the more stimulating stand-alone app upgrades you'll find in iOS 6 since it is indeed a whole new app that's not existed on the standard build of the software before. With Passbook you've got a collection of cards you can use for various situations – there's a Starbucks card you can fill up with cash, a set of coupons for various retailers, and Airline check-in cards as well.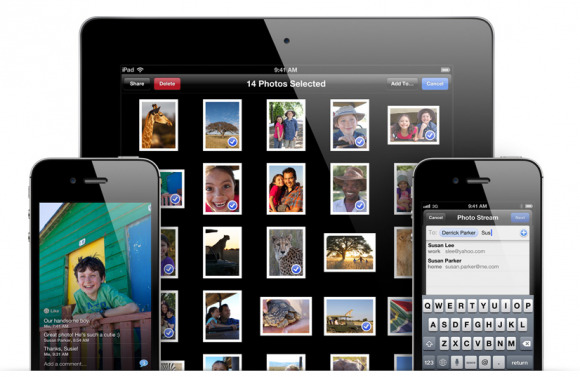 You'll be able to share your Photo Streams with new sharing tools, connected with iCloud to your Mac and back across your mobile devices and over to your Apple TV. It's simple to use and works over wi-fi as well as cellular networks. Facebook is also much more present throughout iOS 6 than ever before – you can post directly to Facebook from a webpage in Safari without leaving that page. You can access your Facebook contacts and calendar right from your basic Contacts and Calendar apps. And of course the omnipotent "Like" button will be present in quite a few places.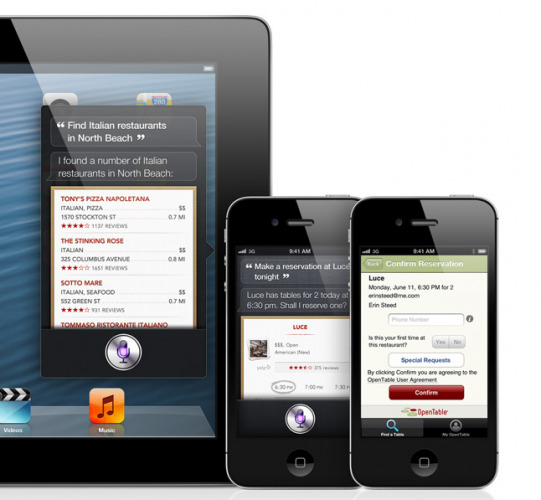 Siri will be bringing you a collection of new languages and will now be able to give you sports scores and statistics, movie information – including a connection to Rotten Tomatoes, and restaurant information. Siri will also be able to set up a reservation for you at a local restaurant via OpenTable. Then there's Maps – now using Apple's non-Google interface and data sources. You'll now have turn-by-turn directions, 3D follow-along live interaction (with live rerouting), and tappable nearby locations along your way – these will connect with Passbook cards as well – it's all intertwined!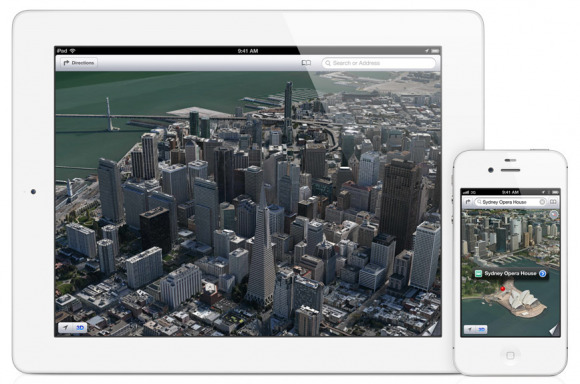 This new Maps app and interface includes traffic information and nearby alerts for construction, accidents, and the like, and you'll have ETA information for your intended final destination. What's set to be the most impressive element here with Apple's new Maps in the visual spectrum is "Flyover", a 3D map of cities able to show you not just where you're going, but what the environment looks like as near to reality as you can get without actually being there.
See all this and more in both our Apple portal as well as our liveblogging portal, the big event set to bring on a whole new device – or set of devices – as well as iOS 6 in its final form. You'll more than likely be able to download iOS 6 for yourself within the month as well with legacy devices – get pumped up!