SlashGear Evening Wrap-Up: January 17, 2013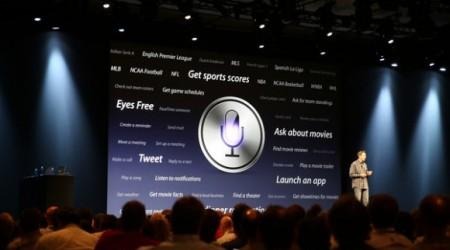 Welcome to Thursday evening folks. Today we heard that Samsung may use MWC 2013 to unveil a new Galaxy Note 8.0 tablet, which is certainly exciting to say the least. According to new rumors, Verizon may be shipping the Samsung ATIV Odyssey on January 24, while a new Apple job listing suggests some major Siri improvements coming in the future. Instagram said today that it has 90 million monthly active users who are uploading 40 million photos per day, and even though Intel's earnings for Q4 2012 were down, the company still managed to pull in $13.3 billion in revenue.
New photos from the incoming Steve Jobs biopic are showing us what John Gad looks like as Steve Wozniak, with Time Warner Cable accusing Netflix of discriminating against its customers today. Carrier-specific Galaxy Nexus phones are getting updates to Android 4.2.1 Jelly Bean save for Verizon's version, while Sony showed off the construction of products that were new to CES in a five-minute video. King.com has unseated Zynga for the top spot on Facebook's charts, and 13-inch Retina MacBooks are now available in Apple's refurbished store.
Dish network is asking the FCC view SoftBank's deal with Sprint as "unripe for consideration," and Sony announced that Classic White PS3 bundles will be making their way to North America on January 27. Speaking of the PlayStation family, we learned today that the PS Vita can only hold 100 apps, even if there's room on the memory card for more. Google CEO Larry Page talked about what kind of influence the company has over Motorola, while in the same interview talking about why Google may not exist if it weren't for Nikola Tesla.
Skype said today that it isn't helping Facebook with its new calling service, while a new patent suggests that Google Glass could be outfitted with laser-projected keyboards. American Airlines unveiled a new look today, and Temple Run 2 was busy burning up the iOS App Store's free chart just hours after release. NASA says 2012 was the 9th-warmest year on record since the 1880s, and Valve has announced that it will be showing off a virtual reality port of Team Fortress 2 at GDC 2013. Finally tonight, Don Reisinger asks if Apple doubt is beginning to creep in. That does it for tonight's Evening Wrap-Up, we hope you enjoy the rest of your night everyone!