American Airlines unveils new look, more tech

Today American Airlines announced and unveiled their first new look since 1968. And to catch up with modern times, CEO Tom Horton says that the new livery is meant to be light, vibrant, and modern. The airline is also making some strides in implementing more technology into their workflow, like outfitting pilots and flight attendants with tablets and smartphones.
The new logo and livery will be introduced on the airline's new and upcoming Boeing 777-300 airplanes at the end of the month, and have ordered hundreds of other new planes that will be delivered throughout the coming years. Many of the new planes will be made of composite materials to make them lighter. However, they must be painted over, making the iconic unpainted silver look of current AA planes no longer an option. Instead, though, the airline plans to paint them using silver mica paint that will at least maintain AA's long-lasting heritage.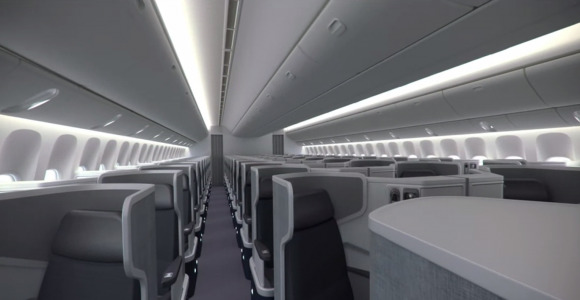 The new planes will features redesigned first- and business-class seats, and every seat on the new planes will feature all-new in-flight entertainment systems, as well as power outlets and WiFi access. The entertainment systems will feature a huge selection of movies, TV shows, music, and games.
Flight attendants will be equipped with Samsung Galaxy Note Tabs to better assist passengers, and pilots will be given iPads to "fly more efficiently" and to cut down on paper products to save on fuel costs. Gate agents at the airport will also be given mobile devices to help passengers check-in quicker by speeding up the boarding pass process and checking-in luggage.
[via Gizmodo]