Larry Page talks Google's fragile influence on Motorola

This past year Google decidedly purchased Motorola not only for their extensive patent portfolio, but their track record in the mobile industry – and this week Google's CEO Larry Page has given more insight as to what hardware will be influenced due to this next-generation team-up. In an interview with Wired, Page made it clear that even though Google's plan for Motorola continues to be "running it independently", the company's new head Dennis Woodside (placed there by Google) wants to be "disruptive" in its hardware designs. While the conversation began on Google's purchase of Motorola for its patents, Page immediately turned it over to how they'll be seeing the company take on a leading role in the near future.
Speaking specifically on how phones will be changing in the next five to 10 year as far as how fragile devices are, Page reveals the continuation of the RAZR theme at Motorola. The most recent set of phones to come from Motorola has been hardcore, so to speak, and essentially every bit of hardware that's been released from the company (Wired suggests and Page confirms) was "previously in the pipeline" before Google came around. Soon, though, soon there will be some changes:
"As we said when we acquired Motorola, we're running it independently, and Dennis Woodside is in charge. But that's very much what we want to do with Motorola and what Dennis wants to do. There's a lot of room for innovation in hardware. The phones we use now have glass that everyone worries will break if they drop the device. Five or 10 years from now, that will be different. There's going to be a lot of change." – Larry Page
As you'll remember from a few months ago when the Motorola DROID RAZR HD and DROID RAZR MAXX HD and DROID RAZR M were revealed in New York City, Google's influence was spoken about by Dennis Woodside (pictured above) as a bit of a two-tiered system. On one hand Google has already taken control of Motorola by placing one of their own Googlers in as the head of the company. On the other hand, they maintain that Motorola will be run as a separate company.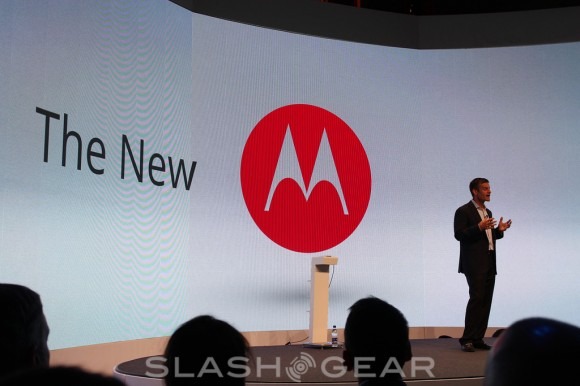 That's not to say that Google wont be asking Motorola to create machines that epitomize the way Google mobile OS machines should look and feel. Android will be around for a very, very long time regardless of what happens to Motorola, but if Google pushes them in the direction Page speaks of above, their hardware will be around for a very, very long time as well.