'The New Motorola' plan laid out by CEO Dennis Woodside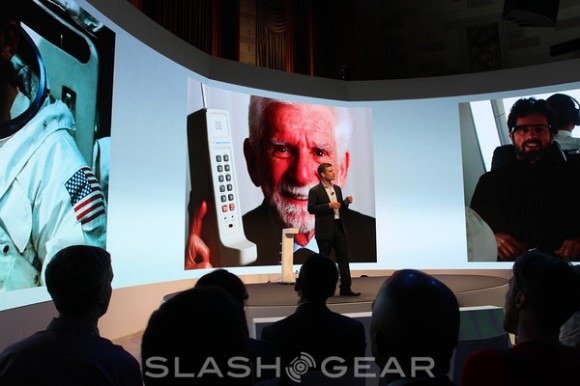 Motorola is looking to the future, and new CEO Dennis Woodside took the stage at the company's event at Gotham Hall in New York City today to talk about "The new Motorola Mobility." There are three key things Motorola will be focusing on in the future, and given the current state of the industry, it isn't hard to imagine what those three are. Still, Woodside gave his plan for the future of Motorola, and it's definitely exciting for fans of the company.
After running through a brief history of Motorola in the technology scene, Woodside jumped into his vision for the future. He says that the company's "first bet" is on 4G LTE, saying that Motorola believes that for consumers, "faster is fundamentally better." Woodside says that people don't want to wait, and that being able to shave milliseconds off loading times helps with searcher satisfaction. Woodside claimed that Motorola is the leading 4G LTE manufacturer today, and it's easy to see why Motorola is so interested in expanding its 4G LTE offerings, since those on a 4G LTE devices use ten times more data than those using a regular 3G smartphone.
Of course, all of that data usage leads to decreased battery life. Motorola's second feature it's focusing on is extending the battery life in its 4G LTE smartphones. Woodside says that as time goes on, Motorola will continue to focus on coming up with more power management solutions for its phones. After all, what good is super fast 4G LTE when your battery doesn't have the capacity to keep up?
The third and final feature Motorola is focusing on is, obviously, Android. Woodside reiterated the fact that Motorola is "all-in" when it comes to Android, saying that all of the company's new devices will come with Google Chrome pre-installed. "If you want the best Android device, you should be looking at a Motorola device," Woodside said. It isn't any secret that Motorola wants to offer the best Android devices on the market, and with Google now backing it up, the company may just be able to meet those goals.